NEW articles daily! Subscribe below to receive daily updates with our new articles!

Here on a Bataan Mountain in my neck of the woods, we have a mini-UN, an international body that votes on the care of my Mother-in-law AKA Nanay.
One Adobo sister lives in Europe (The Netherlands') and another one in Las Vegas Nevada. The third member is my wife here on that Bataan Mountain. Like with the real UN there is seldom any 100% agreement among the Adobo family.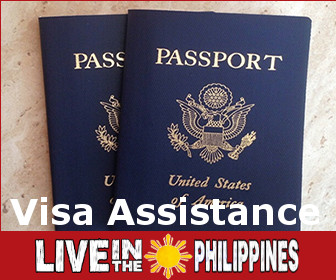 The original plan was that during any health crises, I'll step in and transport her (Nanay) to the hospital (I live two minutes away), and I'll cover all cost of treatment. After it is over I am repaid by 2/3rds of the Adobo Security Counsel Commission, but like the UN, never paying traffic tickets in New York, it is not always equal for me. For years I said nothing as my wife's mother was cared for and that is my only goal.
The Las Vegas delegation visited a couple of years ago. I refuse to interact with them because with them as I choose to remain neutral and I do not interfere with the ladies. (Abstention on my part)
But the Las Vegas husband tends to interfere, and on his own purchased a $1,000.00 owner jeep to transport Nanay to a hospital, but in the last five emergencies my car was still used as the jeep never seems to be running, or had no fuel. So that was a Thousand pissed away, but it's not my money, so again I don't care.
There are two more sisters and two brothers living here. One sister is on the Las Vegas team and the other three siblings on the Holland team. It is sounding more and more like the UN isn't it? But like the UN the less money you provide the less value your vote has.
It came to a head in November over an electric bill, but as life would have it was Las Vegas' turn (Oct.-Nov.) but the Las Vegas team (And they did fulfill their obligation) but their member living here spent the money on things, other than electric and then tried to slick the Security Council by saying it was Holland's turn. I shrugged, as it wasn't my turn so it was none of my business. Again I maintained proper distance, as any nonvoting member should.
But damn even when it was all conducted in Tagalog I knew there was trouble a-brewing. Paul, head for the bunkers on Corregidor and bring C-Rations and a P-38 (AKA John Wayne)
A roar went up, and then out came the Powder Blue Helmets a war was starting. The phone rang, and I wisely shut off my book reader and pretended to sleep. (As I said: I abstained from any Security Council meetings)
Nini in Holland and my wife decided that Nanay should be moved to my house to live. We have three empty bedrooms so space is not a problem. Actually, they both knew that I would agree to move her in as I brought the subject up years ago when my Father-In-Law passed. (I was voted down!)
Nanay was called before the Security Council (Las Vegas and Holland were on the phone) There were two nay votes and five aye votes the aye's carried the day. Me? I was on a fact-finding mission, having coffee up the street with a friend. Yes; I can be a coward when it suits me.
I was informed of the results of the vote the same day, but after living here since 1994, I knew that nothing is ever carved in stone, so one morning a few days later when I come down for breakfast, I find Nanay is sitting at our kitchen table, so I knew that something new must have happened, and tried to turn around and vanish but I was stopped, I smiled and asked what was for breakfast?
Stress in my life? I refuse to allow it! But I do yearn for those long lost days of yesteryear when the beer once flowed like water! So I sat down and heard the news while drinking coffee.
Nanay had decided she wanted her own apartment (The building is up the street here on the mountain) and is owned by the sister in Holland. The eldest son (Juhn) lives as the caretaker on the property. My car is still available for emergencies, cell phones are in abundance (Hell Mayang carries two in her purse, please don't ask why?) I think it is because the Samsung Galaxy phone has a habit of exploding. (Google that)
The Las Vegas delegation announced they were on the way to "The Philippines" I will be very busy during that time, with many reasons to be off the mountain during that visit. Remember what I said about being a coward?
The bottom line is that family dynamics are the same all over the world, and as long as you remember that a camel is nothing but a horse that a committee designed, peace will always be a part of your life. But damn, I sure miss the extra help that beer gave me!
I will end with the burning question of the day! "How Would You Handle It?"