NEW articles daily! Subscribe below to receive daily updates with our new articles!

This is to prove that even I had trouble getting my ACR card.
Last week I told you about how I had to prove I was me to the U.S. Government, the time before that in 2001, I had to prove to the Philippine Government that I'm not him. This time I go to Manila because I had to finish up the paperwork's on my application, for a permanent ACR, this was a few years ago. I received my temporary ACR, which was good for one year, on probation. I assumed that since I received all these official papers from the Department of Immigration that I had jumped all over all the hurdles, slipped between all the cracks, and was on the road to easy times.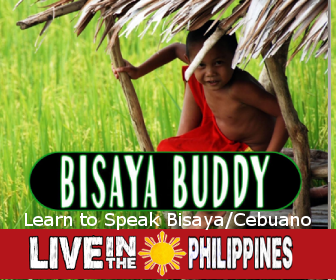 Wrong again! The next year I had to prove for the second time that I was not someone else. How would one do that? Can you prove a negative? Yes by using the "Affidavit of Not Same Name" unlike the "Affidavit of Loss" (To prove a lost car tag) which I submitted to the LTO that same month.
Mr. Computer man informed me that my name was on the bad list in their computer. (I was hoping it was listed in the big book, no such luck. There was a name somewhat (note "somewhat") like mine, belonging to a man from Great Britain.
I smiled and explained that this came up last year and the year before and we'd solved the problem. How could I be standing here with a valid ACR if this had not been solved? I was informed that I had to speak with the "Director" of the records section to solve this dilemma. Now again, the quest begins anew! Down the yellow brick road to see the Wizard! The wizard informed me that I must return to Olongapo City and visit the local office of the NBI to clear my name or the name of the guy from Great Britain. Thinking fast and working to inflate the wizard's ego I smiled and said that I fully understood his need to insure that the Republic of the Philippines be protected from these nefarious types of people, and I for one agreed, and would help to the limits of my abilities! (Hey! It sounded real good to me.) Then I showed him my new plus old passports, which I hoped, would prove that I was never been a citizen of The United Kingdom of Great Britain and Northern Island. Then I showed my U.S. Merchant Seaman's Card, my retired U.S. Military ID Card, and then told him I had visited Great Britain and that Pub Grub is good. I felt the food comment was the winner.
He waived the NBI stuff, and all I had to do was cross the street, see one of the shade tree Lawyers and type up my "Affidavit Not Same Name." And of course pay 500 Pesos! Set to go? Oh ye of little faith! I now have a valid ACR good for one year, and then was then informed that we are now going to the "I-Card or E-Card" or whatever was in style that year. So let's start again. I choose to live here, and it's still good.
Continued next week, oh yes there is more.