NEW articles daily! Subscribe below to receive daily updates with our new articles!

Paul Thompson is taking a well deserved week off, so I decided to re-run this early article of his, originally published in August 2009. This story is our first story about Paul's (in)famous "new-old car". It is a classic. Paul will be back again next week with a new post!  
It did smell bad.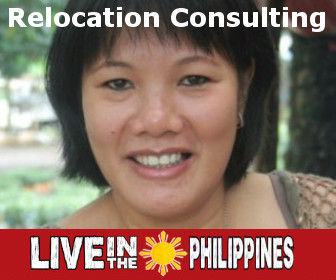 A year or so ago here in Luzon, my cell phone chirps, I answer, and my wife informs me our car is stuck at the back gate of Subic Freeport by the Bridge. Ten minutes of questions as to the reason, and "It smells bad!" seemed to sum it up. Gee, I just washed it too! Jun and Tony show up from the Goodyear shop up the road, and agree with my wife, "It did smell bad!" My suggestion was to get a new air freshener. To the rescue comes my friend Tom, my hero, my idol, or my idle hero, and offers his truck as a tow to Goodyear. Tom! "Did it smell bad?"
All this took place around 11 am; at 3 pm I'm informed by phone that the bad smell is my transmission. Goodyear has a diagnostic sniff machine that found the trouble Ricky tic.
Replace the transmission? Let's discuss the options, (1) eight hundred thousand Peso's to replace the car, (2) P36, 250.00 to replace the transmission? Option (2), I'll vote for that. Now the car is an older model and with the exception of the just mentioned transmission, it looks and runs well. And it's paid for! We only drive it 40 or 50 miles a month. Let's call the repair guy!
The repair Guy is in Manila and will track down the replacement transaxle, I was informed that front wheel drives don't have at transmission, yet I did explain that my car is four wheel drive and it could be a transmission? I was shouted down. My bad!
Talk about luck, they told me that I am going to receive a 90 day or ten thousand mile warranty, whichever comes first, I guess I'm blessed! As I was thinking of running a taxi service around Luzon for the next three months to rack up the ten thousand miles, or I should I just go with the 90 days?
Went to retrieve my freshly repaired auto from the shop and was informed that my transaxle/transmission trouble was caused by my not, ("Yes, I said not!") using the overdrive feature on my car. I glanced up to the heavens and asked for forgiveness in advance. Would I be wise to point out that their road system is not quite ready, for its citizens to be cruising at 60 mph, for 30 or 40 miles at a stretch?
Maybe the police will understand that's the reason I failed to stop, give way, and forced three cars off the road, was because my mechanic advised me to use my overdrive? I promise I'll drive with my car alarm on, to warn those ahead! Well, I did choose to live here and am kinda' glad I did.