NEW articles daily! Subscribe below to receive daily updates with our new articles!

A year ago I wrote about maybe replacing my 1996 New Ole Honda Civic, but then fate raised its ugly head and I had to have the engine re-built. Then as luck would have it, I now owned a car with a new engine that still looked and ran good. I was stuck between that preverbal "Rock and a Hard Place" Why get rid of a perfectly good running car.
When the engine ceased to function I was advised to sell it and buy a new car then. But have you ever tried to sell a car that was not running? Hey Boyet; "Would you like to take it for a test towing?"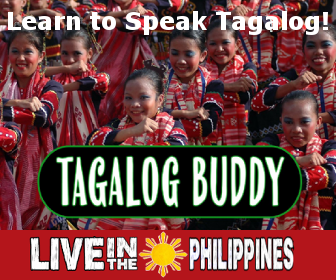 Then money is always a concern, as I really don't like getting a loan. The last loan I had for anything was when I purchased a new 1978 Lincoln Town Car, and I still only financed half of that car's cost and then kept it in great shape for ten more years until I gave it to my Mother and Father to stop them from driving to Florida every winter from Massachusetts. So I've been debt free for the last 26 years.
So now I'm going to dip my toe back into the debt pool once more and purchase a new car. But even then I want to stay at the shallow end of the pool. So I checked with my Credit Union and found I had 7,500.00 in an old IRA that was only paying .25% interest, I could have made more burying it in a cigar box within my yard. So I closed it and will pay the income tax on it next year and use the lion's share as a down payment on a "BRAND NEW (non-ole) CAR" Oh and I have the Honda pre-sold but can drive it until I have the new one. (Give the buyer a great price and they'll work with you)
My credit union has preapproved me for the auto loan and said I could buy any car I'd like, But they won't make that much off me as I will buy a basic car with the options I want and no Fancy-Dancy wheels for this old guy. The speed of the car is less important to me now, then the ease of parking the beast.
So I went on line and 15 minutes later the Navy Federal Credit Union had approved the loan at 1.49% interest and would send the check the same day. I went with a pre-approved car loan so I could shop for the best deal I could find. My son-in-laws brother just bought a new car and the local bank charges 15.5% interest and he got a great rate, it can go as high as 24% interest.
Six years ago my friend bought a car using a Philippine Bank, he paid 20% and financed it for four years, and he had to give the bank 48 pre-written checks in advance to pay off the loan. Then he found that the loan could be paid off early but for the full amount left on it, with no early payoff discount. Oh yeah, give me that great deal.
I know that with my check from the credit union I'll have to wait for it to clear, sometimes up to 30 days. Who are they trying to kid? We will be discussing that fine point before anyone gets my money.
One last item harking back to my auto sales days, something I'm surprised the Pinoy's haven't figured out. It's called stealing the traded in car, by over inflating the new car price and letting the "Customer" think they were making money off their old car. If their old car was a good one you detail it and move it to your used car lot, it was a Junker you sell them to the wholesale auction. Here in the RP you are on your own and you sell it yourself, which is not so bad an idea.
Note: I just found out that some dealers will take a trade in if your car is less than nine years old. They are learning!
Another selling trick that I have used is to have someone else sell it on commission. Say you want PNP 150,000 for your old car and they person keeps whatever above they can sell it for. My Son-in-law has done this for me and will do it again.
So this is the prelude to another story called "The Hunt for My New Wheels" Which will guide the reader into the world of car sales within our Archipelago's known as the Republic of the Philippines. As a former Car Salesman for a Dodge Dealership in Saint Petersburg Florida, I know I'm not in Kansas anymore; this is that horse of a different color.
The Quest begins…