NEW articles daily! Subscribe below to receive daily updates with our new articles!

Over the years I've written about how things you buy last forever here in the Philippines. I have no idea if products lasting that long is normal, or was it because I was single most of my life and moved before anything ever wore out.
When I moved from San Diego CA. to Luquillo Beach Puerto Rico not much of my Stuff came with me. I sold or gave away most of my furnishings as I had no idea where I'd be living when I got there, I brought all my Military collection of plaques and awards (For the I Love Me EGO Wall)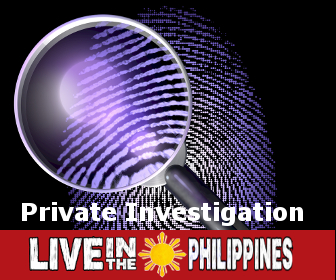 I arrived in Puerto Rico and lived in the CPO Barracks which had a bar in the lounge and some of the greatest Chief's (Male and Female that I've ever met) We were the single folks and on most bases, the married CPO's lived in Navy Housing and didn't get out much.
The Navy told me I had to live on base; I contacted my Commanding Officer in Jacksonville FL. And he called the Base CO and got me permission to live off base. So I bought a Penthouse Condo (In the 1980's it was only $55,000.00) the building had 22 floors, with 10 condos per floor except for the top (Penthouse) only had five large condos.
Now I had to go shopping to furnish it was expensive but fun, and after retirement, the Navy paid to move stuff I didn't need to my brothers in Massachusetts.
I found that my $460.00 (Mortgage) per month mostly paid by housing allowance so I now owned it and it could be rented to tourists at $600.00 per week. I moved to a house on the beach with my friend as a roommate. I owned nothing there as it was all in the condo. Hurricane Hugo requested I leave Puerto Rico.
Now I'm in Largo Florida and rented and then bought a house. Off again, buying stuff. I was bored living on the dirt and applied and was hired to go back to sea with Military Sealift Command out of San Francisco. Sold the house fully furnished, and put all my Military stuff I put in storage with my Jeep.
Now for years I was living on ships while working, and taking Vacations at 5-star resorts around the world, Again I lived nowhere and again owned nothing…Well, I still had my stuff in storage back in Florida. I also got an outrageous offer on my Condo in Luquillo Beach Puerto Rico. Yes, I took it.
My father referred to me as the wealthiest homeless person he had ever met.
I took the money from Puerto Rico and flew straight to Manila and banked it. My lawyer said it was legal as long as I didn't stop in the US. Then I told my wife to build her house.
Furnishing the house, I required all items be purchased here in the Philippines and was shocked that 15 to 20 years later we still owned most of those items still in good working order
1998 I flew in from Singapore with my payoff money in my pocket. On the way home, we stopped at the Clark Duty-Free and Mayang said she needs one of those water Heaters you see in every kitchen in the Philippines. It was "Buy one Take One" so I gave the extra one to my father-in-law. 10 years later at his house, I noticed he was boiling water and refilling it. Since I know that no box for an appliance is ever thrown out. In the box, we found the electric cord and shocked Tatay. Mine still outlasted his! My wife used it this morning. The Rice Cooker only lasts 5-6 years as they run 24-7-365 I refer to mine as the Eternal flame because that little red light never goes out.
Hanabishi Electric Oven
Samsung, but made here
american home, airpot,
Ref, microwaves, freezers stereos, now I've replaced 3 stereos but nothing was wrong with the old ones; I just wanted a new one. Members of our family still use them, well one Brother-in-law sold his.
Yes, I buy a lot of Filipino made products, and now my newest Smart Phone is a Pinoy my/phone. If it works well and lasts I'll but it. My wife will buy knockoff purses from China. (They don't last long, just like their tools)
If you been here for a few years take a look around at the appliances you take for granted and ask your wife how long you've had it. You might be surprised! BTW ask her where she stores the boxes your appliances came in.