NEW articles daily! Subscribe below to receive daily updates with our new articles!

Almost a week ago now Bob posted about our son's coming home from a clinic here in Davao. He stayed in that clinic for two months. It was really hard for me, Bob and the 3 kids because we are not allowed to see him. I cried for a few days. The doctor told us that we will have a report on his progress once a week, that the nurse will call us with the report. That's the part I didn't follow though I tried to call the clinic and talked to the head nurse at least every three days and I told her it's really hard for me not knowing what's Chris has been doing. The head nurse told me that she understands how I felt and she would be happy to talk to me on what has been going on with Chris that week. It was nice to talk to them and learn about his progress.
Now that he is with us for almost a week, we're really happy with the progress he made in staying in that clinic. He knows a lot now of household chores that I never thought he would do. He is helping his cousin working in our yard and taking care of our pets too. I'm really amazed of how much he learned from the clinic in just two months. We are trying our best in helping him to continue what he has learned from the clinic.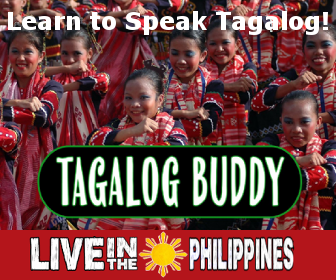 Soon he is going to my parent's farm in General Santos and will stay there with my sister and her family.  Before, Chris would stay there for two weeks at a time. He likes to go there because my sister has lots of animals like carabao, pigs, dogs chickens, ducks, horses and others. He likes to feed them, also he likes to hear when the animals makes lots of noises. So now Bob and I decided that he will go to the farm regularly so that he won't get bored here in our house. He likes to travel in the bus from here in Davao to General Santos. We will just keep him busy.
This week Bob is taking him somewhere for an adventure. He likes to go for a ride, and he wants to go hiking too. I am sure he will have fun with Dad with the place they are going to go. So it's DAD & SON's day. I am proud to say that Bob is really a good father to our kids. He really makes the time and effort to be with us. That's why we love him so much.