NEW articles daily! Subscribe below to receive daily updates with our new articles!

Financially, this is the time
The Peso has hit a 12 year low
If you have been thinking of moving to the Philippines, believe me, this is the time to do it. The US dollar has been rapidly getting stronger, making life much easier and better for American expats. This affects ex-pats all around the world, but I'm here to talk about the Philippines.
The roller coaster ride I've seen
When I moved here in 2000, the dollar was worth 40 pesos. After arriving, the peso just kept losing value. I saw the peso go down 42 about 44 over several years. Then the decline became even more rapid. Pretty soon we saw 50. Within a year or two after that, the all-time low was hit for the peso. The dollar was worth just over 56 pesos! American expats were celebrating. Life was easy, and life was great. Even those on a low income could live here very well.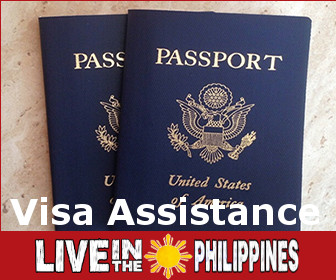 Nothing is forever
But, there's an old adage that a friend of mine would always remind me of back in the day. Nothing lasts forever. In almost every aspect of life, when he and I would talk about something really good going on in our lives, he would always go back to it again, "Bob, nothing lasts forever". And, pretty much every respect, he has been right.
My friend was certainly right about the cheap peso
As I recall, was back around 2007 that the dollar dropped like a rock. We went from living the high life 56 pesos to the dollar, and in just a couple of years, the dollar was back again worth only 40 pesos. If you make your earning plans based on the dollar is worth 56 and it suddenly loses a huge percentage of its value, life can get difficult really quick.
During those years, I saw a lot of American expats heading back to the USA. They just no longer had enough money to live here. It was a sad truth, the American ex-pat population here must've dropped by at least 20% at that time.
Things have turned around in the last five years or so
Five or six years ago, the peso was still around 40 to the US dollar. But, we started seeing some changes. Pretty soon the peso hit 41, then 42, I remember my friends and I would sit in the coffee shop and dream that maybe it would hit 43, 44, or dare we say 45!
It was just a couple of years ago that the US dollar got back to buying 50 pesos again. The ex-pat community was rejoicing. Things were pretty stable for about a year remaining between 50 and 51, sometimes even dipping into the 49's. But, this year things are on the move again.
Current peso value
As I write this, the peso has just gone over 53 to the dollar and is sitting at a value of around 53.4 pesos to one dollar. Most people here are speculating that the peso will continue to lose value against the US dollar.
But why should you move now?
Well, with the dollar nearing an all-time high against the peso, this is the time when your dollar will go further than ever before. If things continue to move in the same direction, we may hit an all-time peak value of the dollar in a year or less, that is what is being said here.
Better catch that plane
So, if moving to the Philippines has been on your mind, and you can do it now financially, this is probably the time to make your move. See you soon?