NEW articles daily! Subscribe below to receive daily updates with our new articles!

Ten years ago, here in Paradise, a law was passed and it declared that all Stainless Steel Jeepneys and Owner Jeeps must be painted so the reflection from the stainless steel will not blind the other drivers. Yes I owned one at that time, and I know people who ran out and had their jeeps painted Ricky tic. I thought, since I was on vacation at that time, and I was only home in the P.I. two to three months a year, that to ignore the law would be a wise thing to do, l know I'm a scoff Law. Six months later I'm home again and asked about the new law and it was explained that for some reason this law was canceled. I guess you can un-paint a jeep?
Five years ago I am at the LTO (Land Transportation Office) to renew my registration for my Mitsubishi Lancer and was informed that I must purchase a Hazard Warning triangle from LTO to comply with a new law. I thought I already had complied, as I carry a tree branch in the trunk of my car any way, plus my rock. (One could breakdown by a rice patty and no trees are available) Okay, let me have one, and then I was informed they were out of stock, and I could return in a few weeks to get one. They renewed my tag and off I went. Three weeks later I returned to LTO to obey their directive and was informed that law was canceled. I glad I kept the tree branch!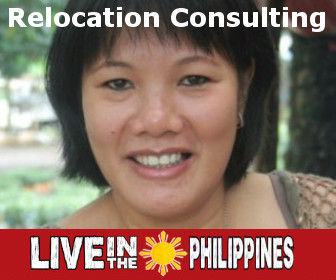 Then LTO told me that vans that have a sliding door on the left side must have it converted to open on the right, and of course then I owned a Mitsubishi RVR that fits the new law. It was explained that the left had door opened to traffic and was of "Great Danger" to my passengers I wondered, would that also included the driver's door, as it also opens to traffic?
This question put five LTO employees into a huddle that lasted thirty minutes and heads were scratched. Again they renewed my tag and down the road I went. If it turns out to be true I'll weld the sliding door shut, I don't sit in the back seat anyway! Well that well thought out law was repealed too.
I do choose to live here, but I do sometimes wonder why!
Have you heard of any good laws I might have missed?