NEW articles daily! Subscribe below to receive daily updates with our new articles!

We have decided to make a major change
Many people misinterpreted my September 19 article
Back in September, I published an article about whether Feyma and I would move back to the USA. As I said in the article, it is something we have been considering for several years. During these years, when we have considered moving back, we have always ended up deciding to stay in the Philippines.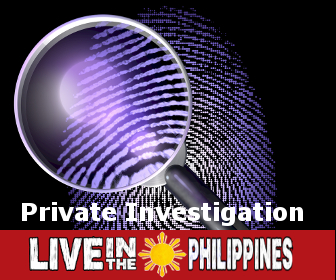 In our discussions in August and September, we again decided to stay in the Philippines, but we also decided we would travel to the USA every couple of years or so.
Since that article was published, an endless number of people have mentioned to me that they read that we were moving back to the USA, but as I say, that is not what the article said at all, in fact, it said the opposite.
Then came October
In October, we again revisited the topic. Feyma was in the USA at the time, just preparing things for her trip home to the Philippines (She arrived home on October 27 for those interested). While we were chatting, Feyma asked me if I would be interested in returning to live in the USA. I told Feyma that I was open to discussing it, and we talked, asked each other questions, and so on.
In 2017 and 2018, Feyma went to the USA (mostly Alaska) and worked for 6 months each year. For haters who have emailed me about this… it was Feyma's choice to do this, not ideal for me, but I was supportive of my wife doing what she wished to do. Feyma explained to me that after spending significant time back in the USA over the past 2 years, she realized how much she missed the USA. Feyma lived in the USA for 10 years after our marriage. She told me that she feels more at home in the USA now, and that made me think.
I have not been back to the USA for nearly 19 years
Since moving to the Philippines in early 2000, I have never been back to the USA. I never really felt a desire to do so or had a real reason to go back. However, in recent years I have been feeling a bit of a pulling to go back home, at least to visit. After listening to Feyma talk about her desire, it made me start wanting to go back.
I started thinking about some of the drawbacks of life in the Philippines. Yes, there are drawbacks. There are a lot of downsides to living in the Philippines. But, there are also drawbacks of life in the USA too. There are drawbacks to every location in the world. No place is perfect.
Continuing husband and wife discussions
So, after discussing this over several days with Feyma, I agreed with her. I was ready to move back to the USA.
At first, it was more about supporting Feyma and giving her what she desired. I was fine with that. Feyma and I have been married for 28+ years. She has always followed me, done what I wanted to do.
In the 90's, I decided that I wanted to move to the Philippines. It was not something that Feyma was interested in, but after some extended discussion, she agreed to follow what I wanted.
In recent years (kind of since my near death from heart disease), I have been trying to "re-invent" myself, or you could say improve myself. I have changed a lot of the way I handle things, how I handle relationships (especially with my wife) and other things about myself. I feel, and Feyma agrees, that I have been pretty successful on this journey. Giving Feyma a chance to take the lead is something that I am enjoying. The decision to move back to the USA is a big part of that.
As time went on…
After making the decision to give Feyma a chance to follow the path that she wants, we kept talking about it, making plans, etc. I started getting more excited about it. At this point, I am really ready to make the move as soon as possible. I am excited to go back.
More articles and information coming
This week, I will write an article on this topic each day telling more about our plans, reasons for our decision, and so on. I think we have made a good decision and will have a good and successful life in the United States.
In some ways, it is a bit scary to make such a move after living here in the Philippines for nearly 2 decades. But, it is also exciting, and filled with possibilities!
So, come back and visit each weekday (Philippine time) this week for more about why Bob & Feyma Martin are moving back to the USA!