NEW articles daily! Subscribe below to receive daily updates with our new articles!

Today I am featuring another Video Podcast and answering some questions from readers.
I think the show is pretty interesting today, with some kind of "different" questions from those that I normally hear.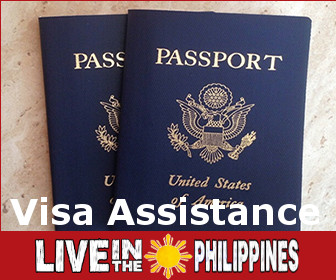 For our first question today, Bernard called in and was quite upset about the fact that he just heard about the Marriage Penalty in the Philippines and he owes a LOT of taxes to the Philippine government because he got caught up in the penalty due to marrying his wife. Well, it's a tough thing the way they tax people for getting married. I have the solution for Bernard though!
After hearing from Bernard, Jimmy called and he had a completely different question about International Driver's Licenses than I was expecting. In fact, I would have never guessed what his question would be! When you hear what he is asking, it will probably shock you too!
Here is today's episode of the Expat Answerman Podcast, give it a watch below:
Well, that is today's video, I hope you enjoyed it and found it informative.
If you enjoy these videos, could I ask you to please give the video a "Thumbs Up" and also Subscribe to My YouTube Channel? I would appreciate that very much.
Do You Have a Question?
If you want to send a question for inclusion in a future Podcast, just use the app below, click on the button below, where it says "Start Recording".
Questions submitted by eMail will no longer be answered, you must submit through the voice message above.
Thanks again for listening, everybody!