NEW articles daily! Subscribe below to receive daily updates with our new articles!

Last week, I was watching ANC (the ABS-CBN News Channel) on TV.  The show was "Crossroads" with Tony Velasquez.  Crossroads is a weekly news show that goes in depth and talks to guests about topics in the news.  Something similar to what you might see on Sunday Morning TV in the United States.  Crossroads airs on a weeknight here, though.  It is generally a good show, though, in my opinion.
When I watched the show last week, the subject that was being discussed was whether foreign doctors should be allowed to practice medicine in the Philippines.  I was under the impression that foreign doctors could practice medicine here, as you often see foreign medical groups coming to the Philippines to give charity medical assistance here.  Apparently, though, according to this show, this is not the norm.  Such charitable events are only allowed from time to time with special permission.  An individual doctor from abroad cannot legally practice medicine here.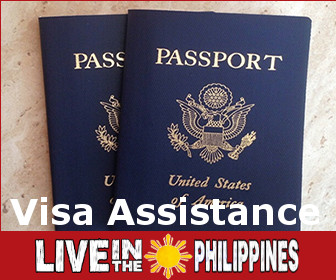 I must say that this has suprised me, because we are constantly hearing about the shortage of medical experts here in the Philippines.  Not enough Nurses, because they are all going overseas to make bigger money.  Doctors are downgrading their degrees to become nurses so that they can also go abroad.  Perhaps after being a nurse they will be able to become a doctor overseas, but even if they can only remain as nurses, that is a better life for them than being a doctor in the Philippines, or so they say.  So, if the country is having a shortage of doctors, why can't foreigners practice medicine here if they are so qualified?
As I saw this, I got thinking about the medical situation in the Philippines.  In major cities like Davao, Manila or Cebu, there does not seem to be any shortage of medical professionals.  No matter what the specialty, it seems easy to find a good doctor here.  But, what I hear a lot is that if you go out into more rural areas, doctors have become few and far between.  If this is the case, and there are foreign doctors who want to fill the gap, why not?
Here is another thing that came to mind.  Think about it… who makes the laws in the Philippines?  Of course, the laws are made by the elected representatives in the House of Representatives and the Senate, and they are implemented by the President.  Now, I think we can all agree that these people are generally wealthy.  You don't get elected to those positions if you have no money.  When wealthy people in the Philippines get sick, in most cases, they go abroad for treatment.  They go to the USA, Hong Kong, Singapore or other places.  Some go to London.  Others go to Germany or somewhere else.  So, in other words, these wealthy people want treatment from foreign doctors, yet these are the same people who say that the poor people who cannot afford to travel should not be allowed access to foreign doctors.  Does that sound fair?
Personally, I believe that excellent medical care from www.health-canada-pharmacy.com is available here in the Philippines.  I have had need for medical services in the time that I've lived here, and I've never had a complaint about the care I have received, nor the level of expertise of the doctors here.  I just feel that if there is a shortage of doctors, and a deeper shortage is predicted in years to come, why not take advantage of any foreign doctors who care to practice here.
In all honesty, I doubt that the number of foreign doctors who would choose to practice here in the event that they could legally do so would be very high anyway.