NEW articles daily! Subscribe below to receive daily updates with our new articles!

It's the time of the year again to celebrate the holidays. Which means a very busy month for us, with one of our online business. First offered right now on our online gift delivery, Santa can deliver gifts to a loved one here in the Philippines. A few days ago Bob was hired to deliver gifts to a family here in Davao and it was nice seeing the shock of the family that Santa went to their house and brought gifts for them. It was a priceless reaction. Before this article posts Santa will have delivery in GenSan too. We will post the video on our gift delivery site.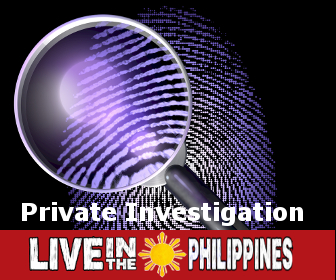 During Christmas time, Bob will be in GenSan to be the Santa of SM there. He will be there for 4 days. Aaron and I will be helping him there. If you guys happens to be in SM GenSan on December 21-24 at 4-7 pm, feel free to swing by at SM (I think near the Christmas tree) and bring your kids and have pictures with Santa. Lots of people been asking me – it's free, no charge. Then on the 25 of December Bob will be in SM Ecoland (2-5 PM) and SM Lanang (6-9 PM). December 26-27 at SM Ecoland at 4-7 pm.
Bob's been doing Santa ever since early November. It's really fun watching the kids having a blast talking to Santa. Some kids they don't want to be out from Santa's lap. They're amazed that Santa can speaks Bisaya. I've seen some kids who were scared but not that many. Most really like to be with Santa.
As all the readers here know that we used to have LiP Drive here for Christmas every year. The money that you guys gave we bought groceries for families for Noche Buena and goodies and toys for the kids. It might come back later will let you know if ever. It was a blessing that after we didn't do the LiP drive the Santa gig came for Bob. It was really good since we all like to help out with the kids. Few days ago we went to our favorite orphanage here in Davao. It was really a good feeling seeing the kids so happy to see Santa bringing some goodies for them. As always my kids enjoyed playing with those kids. All of us even wanting to take some of those kids home. 🙂 They're so cute and adorable and so precious. A few of them in one room that really made me cry. Those innocent kids just had some severe disability that watching them really breaks my heart. We took time and stayed with them and talked and just keeps hugging them. I cried a few times in that room. I know my kids and Bob were in tears too.
We enjoyed carrying the babies. Those babies were so precious. The stories there are really a heart breaker. Most of those babies are malnourished. A few of those babies the mom died of child birth. Some of those infants were babies of a teen mom and can't afford to take care of them. Just sad. On the third room, the kids there were malnourished when they came to the orphanage and now they're getting better. You could tell because they're so playful. That's where our daughter Jean hangs out. They want Jean to stay with them and play around. You can see on the pictures.
To You guys that we do business with "Thank You So Much, and hope to see you again". Highly appreciated.
To our avid readers here thank you for sharing your thoughts here and the advice you gave.
Hope everyone have a Merry Christmas and a Bountiful New Year…
HAPPY HOLIDAYS TO ALL OF YOU!!!