NEW articles daily! Subscribe below to receive daily updates with our new articles!

Before I start let me say that I have owned quite a few Motorcycles during my time here on Earth, and in my estimation there is no greater feeling of road freedom one can have, albeit a small convertible cars will come close.
The pictures posted here are photos of a couple my machines, but as I do have an Ex-wife that somehow caused a lot of my old photos to have disappeared, along with a house and many other things. I will post the few pictures I have left, but could find none of my two Harley's My BSA and a couple of others. The other photos are from here in Asia.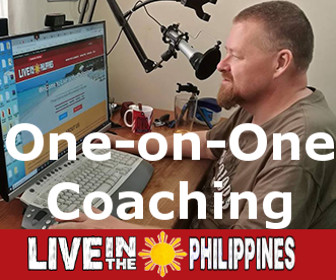 A friend of mine went to his former house in Florida and found that there had be a break according to his EX and the thief only took his stuff.
Here in the Philippines I long for the thrill of two wheels again, but at age 67 (This Week) I put it behind me as did Little Jacky Paper (Puff the Magic Dragon) I've had to put my childhood dreams away. Plus my wife Mayang did say; "HELL NO!"
I've watched the way they operate these underpowered only a step above Moped machines here. They are ridden with absolutely no regard for any common sense or the rules and laws of man. It was reported on the local TV News that more people are killed while riding on two wheels than in any other mode of transportation. The life expectancy of a stray chicken on the National Highways is far greater here in the Philippines then being on two wheels. It has gotten so bad that Trike drivers complain about the motorcycles.
The government is planning on new laws to solve this growing problem. But in fact all that must be done is to enforce the laws they have. A motorcycle must operate on a public road under the same rules as any other form of transportation. Yes it's just that simple.
On Friday while waiting for my wife at the bank in Olongapo, a van pulled to the right to discharge three young passengers onto the sidewalk. Not knowing that a motorcycle (90cc) who was also using that part of the road as his personnel lane. Had he hit the vans door I would have cracked up on the spot, but the kids were exiting by the sliding door and he hit all three slightly.
The van driver thumped the motorcycle rider a few times on the head after it was found that the children were not seriously hurt. The police arrived scratched some stuff on a piece of paper and the dumb rider was allowed to go on his way.
I refuse to lecture those hardy folks that choose to ride here for I too still have a love for two wheels and we all liked that TV Show "Sons of Anarchy" but if you remember these bikers had rules whereas here it is true anarchy on the road and no rules apply. So agree or disagree with me if you must, but the bottom line is "Please Stay Safe"