NEW articles daily! Subscribe below to receive daily updates with our new articles!

Monday, During the Barangay elections, 11:30 in the morning, my power shuts off, after eight days of power outages I'm not surprised, so I did my Zombie walk to the back, flipped a couple of switches, set my "Power is On" alarm, fired up the Honda and was back in the house, all in less than three minutes.
At 15:00 that afternoon, my nephew, asked me why I was running the generator? "Tito, there is no brownout today". Go to the back again, check the alarm, yup, its set, all seems right, off the generator, reverse switch flipping. Wala, no power! Hmmm, that was quite perplexing, and well beyond my pay grade. Down the road I go to find, my "Electric Guy", as Dennis has helped me with all form of items that spark in the night.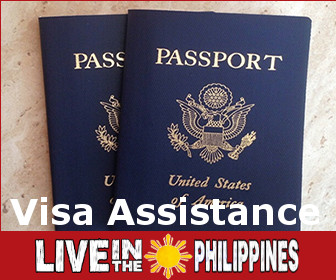 With his trusty Wiggins, Dennis told me it was my meter, he smiled and said he could jury rig it until Penelco fixed it the next day. Can you guess what I opted for?
09:30 Tuesday morning, three guys from Penelco are at my door, up their ladder, much discussing going on, then I'm informed that the meter is fine, but the box that holds it was corroded beyond repair and was causing it to short out. All this was due to the heavy driving rain, we'd put up with for the last week or so.
Out comes the new heavy duty meter box, wires are trimmed, screws are turned, and manly grunting sounds are emitted. 10:15, all is electrically well at Casa de Mayang.
Out comes cold sodas and snacks, and the joking commences. Then the oddest thing happened, one of the gentleman who lost the race for Barangay Kaptain stopped by to thank us for our support even though he didn't win, I thought, "What a class act, he is!"
Recommenced joking, when a parade comes up the hill with music blaring and people waving, it was our new Kaptain "Boy Antonio" thanking everyone for our support, and shaking all our hands. The stainless dump truck was not with them, just stuck in traffic. I'll never understand calling a man Boy, call me "Boy", I'll give you 50 cents, and then dare you to take it back.
I turned to the Penelco guys and asked them, "Guys, with, such a close election, why is it no one voted for the loser?" Boy Antonio must have won by a landslide. That brought down the group with laughter. They all agreed, that after an election anyone asked, will say he voted for the winner. (Americans do the same thing with sporting events?)
Well with all such things, they must end, and the guys had more calls they had to respond to. My wife asked me, after the guys left, "Is there anyone you won't joke and talk with?" My answer, "Mahal, I don't know, as I've just not met everyone yet!"
The next day Zaldy, my "metal guy" dropped by and caged that new beast, for reason that are beyond me people steal electric meters, a couple of years ago they stole my water meter, the new one is caged.
So my life has returned to normal once more, or at least until the next brownout, then we'll be back to full normal. I'll miss the very loud election trucks and the roar of my generator early in the morning.
This proves that you don't have to rant and rave when things get messed up, why waste your time, you can still enjoy living here, by smiling and keeping a level head. Be friendly and polite, and you'll discover that most people want to help you, if you only, give them the chance?
BTW: My blood pressure remained at a constant, 80 over 120. Mayang; "Is the beer cold yet?"