NEW articles daily! Subscribe below to receive daily updates with our new articles!

Spanish = Mierda de Toro, Tagalog= kalokohan, Gaelic = Cacamas or just plain "Bullshit" The truth is that most of us posses a BS detector, that will sound an alarm when someone attempts to blow smoke up our arse.
When I hear it I respond much faster than I really should and diplomacy and politeness is instantly flushed away.
My Tax Return showed up. Then I was forced to phone the IRS Office in Austin Texas to prove that I was the proper person that Miss Johnson was in fact speaking to. Was I, the correct Mr. Thompson and not some nefarious malefactor who was just copying my distinctive style?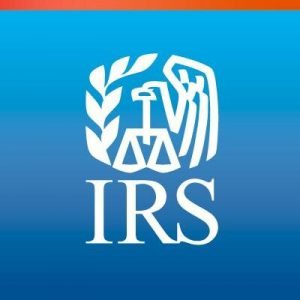 This was the first time for me to ever have to do this, and at first it sounded like a scam to me. A classic catch 22, they want me to verify it is me, but I have no way to verify who they are? How on God's Green Earth can this be done on the phone but they told me it was imposable to do on line?
Even the letter they sent looked hinkey as hell. But after a few days of research I found this program was a leftover from a previous administration and that no one could explain the why of it unless some group was searching for Americans that might live outside of the US of A and process hidden bank accounts that the IRS doesn't know about?
But Miss Johnson, bless her heart was now gainfully employed but could not answer my questions. But I knew it had to be true as only the US Government would make people phone Monday -Friday between the hours 0800 to 1700 on Austin Texas Time and then have you request an English speaking reprehensive to assist you, Miss Johnson spoke English! BTW; I'm not making this "BS" up, press 7 for English) if they were trying to scam you they would have made it easy instead of the convoluted plan they have now.
Doubt me? Here's the toll free number 1-800-830-5084 plus there were ample threats and warnings in the letter that mentioned an impending doom for non compliance to make me believe it was true.
Okay I completed the assigned task and received my money a week later. Normally I'd just deposit it in savings in the states as I have no pressing need for it. But this year I decided I would buy the love of my life a new cell-a phone called the "Oppo F3 Plus". Super Whiz-bang Cell-a phone this was a surprise gift for Mayang because as we walked through the Mall, I saw her looking at the phone on display in every store, and asked the girl in one store to explain it to me. I liked it, my wife wanted it so I whipped out my Visa card and said wrap it up! Out comes the assistant manager guy. First he explained I had to pay an extra few percent for not using cash, and the four free items that are included such as a 10 gig memory card, a selfie stick, and two other thing-a-ma-bob gifts. I smiled and said with proper inflection;"BULLSHIT" cancel the sale which was ₱23,000.00 and change or $485.00. But sir, we ran your card and it was approved? (Approved being the important point)
How sad I said, that you'll you lose a big sale, and one of these others 25 stores selling the same phone will sell it to me without the Bullshit you are feeding me. He disappeared to call a higher up, the three girls, told my wife; "Ate, your husband will get his way and you'll get the free stuff and not pay any extra" I must not have been the first foreigner to enter that shop!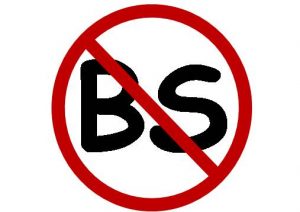 I told them that the word "Bullshit" is a very powerful word in the English language. For twenty five years I've been putting up with that "BS" phony rule here in the Philippines, which has no basis in fact.
I don't know how many credit cards users fall for this phony rule imposed by shop owners. For years I've refused to go along with them and have shopped with my shoes as I left their building and purchased the same item at another store.
I did it my way, and my wife loves her new Cell-a Phone!
The young man should quit that job, and open a movie rental shop and feature movies only in the Beta and VHS format, plus he should accept credit cards as the only form of payment and then he can collect those extra fees!