NEW articles daily! Subscribe below to receive daily updates with our new articles!

I had an interesting day yesterday.  I spent much of the day working on different projects that I have going right now.  Pretty much every one of those projects is work related – things that will earn me money.  Every one of the projects involves the Internet too.  Oh, I didn't work all day long, though, I did other things too.  I talked to my Mom on the phone, which is sort of a daily thing.  I like to stay in touch with her, and hear how she is doing.  It's been a couple of years since I've seen her, but with my Vonage Internet telephone, I can talk to her and it sounds like she is just down the street.
The other night, I had two friends over for dinner.  One of the people that came for dinner is a Filipino, whom I met over the Internet about 15 years ago, and he is a close friend.  The other person who came to dinner is a foreigner who recently moved to Davao.  I met him because he was a long time reader of LiP.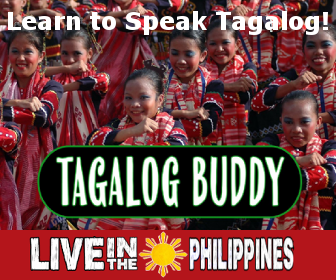 Have you noticed a trend in what I wrote above?  Well, the common denominator is that all of these things are possible because of technology.  Internet technology mostly.
I have lived in the Philippines for more than 9 years as I write this… almost 10 years.  It's a long time to live in the Philippines, but I certainly know many expats who have lived here much longer.  One person that I know has lived in the Philippines for nearly 45 years now!  He is American.  I can hardly imagine what it would be like to live here for nearly half a century!  Even though I have no plans of ever going back to the States, I will probably never reach an age that would have me living here for 50 years!  I can't even imagine what it would have been like to have lived here 50 years ago.  I have another close friend who has been here for about 25 years now, and still going strong.  So, as you can see, I'm just a short timer.
The first time I came to the Philippines was nearly 20 years ago, in 1990.  Back then, I visited Manila, Cebu and General Santos City.  General Santos was just a backwater town in those days.  Many of the roads were dirt roads in the town.  The town was very dusty, like the wild west.  If you hung around town, you could see horses in the streets.  That was only 20 years ago.  Imagine what it was like 50 years ago!
Anyway, getting back to my "tech" life here in the Philippines, the day I described at the beginning of this article is actually quite typical.  Some days my life even involves much more technology than that.  Certainly, such a life was not even available in your wildest dreams 20 or 50 years ago.  How would anybody be able to live here during those days?  I know, the truth is that the kind of tech I am talking about wasn't available anywhere 50 years ago.
Being able to just pick up a telephone receiver and dial my Mom or my friends in the States, and not have to pay anything above the basic flat rate monthly bill is astounding.  It has gotten to the point where we can live basically anywhere in the world, and be able to cheaply and reliably keep in touch with any other part of the world.  It makes like more pleasurable, I think.
As I think about this, it also makes me wonder what people will be saying in 20 more years… I am sure they will look back at the year 2009 and imagine how we could have possibly lived without all the "2030 gizmos" that will be available.
I don't think I could have lived here in the 1960, or even 1990.  I sure enjoy the lifestyle that technology in 2009 makes possible for me, though.