NEW articles daily! Subscribe below to receive daily updates with our new articles!

This article has been a long time in the making.  Too long by far, perhaps, so it's time to launch it into the wild where, perhaps, it can do some good.
One question which always comes up at least every ten years in every American's mind is, "How do I renew my passport"?  If the American happens to be living in the Philippines, there seems to always be a follow-on question similar to, "Can I even actually renew my passport in the Philippines, or do I have to go back to the USA"?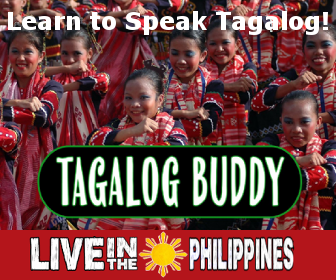 The Good News:
Well the answer is, for certain, yes you can renew your 10-year, adult passport while you are living in the Philippines.  Don't be nervous about that, you can do it here, and no, you don't have to make an expensive, time consuming trip back to the USA to do it.
There Is Your Good News for the Day (gosh I like giving out good news *smile*)
So that's about it for this article, then.  Short and sweet.
The Not So Good News:
Yes, you just knew that was coming, didn't you?  Everything is reputed to be fun here in the Philippines, but I will submit, strictly my own opinion, of course, that renewing you US passport here in the Philippines perhaps does not quite fit into that "More Fun" category.
It is, in fact, way less fun than it could be, and there are some "gotcha's" involved.  Unlike fine wine, bad news does not improve with age, so let's get the truth and whole truth out there to see just how much "fun" renewing your passport here in the Philippines really is.
Procedures For Renewing You Passport IF You live in the USA: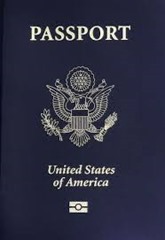 It's very simple to renew your US passport if you reside in the USA. Just go here, How to Renew Your U.S. Passport by Mail: follow the steps, and "Bob's Your Uncle".
But you can only follow these procedures if you live in the USA.  So why am I including the link here?
For general information, of course, in case you only have a short time left on your passport (Remember you can be denied boarding on a flight, or denied entry into the Philippines if your passport does not have 6 months validity remaining on the date of travel). (Yes I do mean that a "10 year passport is really only good
A second reason I have included the link is, a number of the Live in the Philippines readership are, like me, retired US military who have the privilege of using the US mail system via an "FPO" (military mail system) address.
For some intents and purposes an APO or FPO address is considered a valid, domestic USA address (my Zip Code, for example, is 96517).  So the question come sup from time to time, "Why can't I just follow the US resident requirements and renew my passport via US mail?
The answer is a definite "perhaps".
In the seven years I have been living here in the Philippines with a legitimate US FPO address, I have seen several fellow retirees report online they have actually renewed their passport this way.
However, (and it's a BIG however in my book), these fellows are very sparse upon the ground when you try to pin them down.  I've been trying to get confirmation from even one fellow retiree who has actually done this (as opposed to the continual "I heard that so-and-so did this")sort of response.
So, again, "perhaps".
I read the US procedures in detail and it appears to me that it Is possible, but I have no confirmation that this idea will work, so my advice is, as we say in New jersey, "fuggedaboutit".   Definitely not recommend by me.
Which leaves us with the "non US Resident Renewal Option" as the only safe alternative.
It's Actually Very Simple:
But with a huge, annoying "Catch 22" to screw up the otherwise simple part.
US Embassy Manila Passport Renewal Instructions:
Summarized for you:
Fill out the application (available online, very conveniently)
Print out the application form (you can't send it to the Embassy electronically)
Follow the checklist for required items to include and then call (02) 879-4747  to have Air21 courier pick-up the documents and  deliver them to the Embassy.   I do NOT recommend sending the renewal package via Philippine mail, and you will have to pay the one-time Air 21 fee to get your renewed passport back to you, so use Air 21 from the beginning.
You will receive and email from the US Embassy telling you that your application is received and instructing you to come to the Embassy to make payment.  Huh?
Yep, that is the Catch 22 of this whole process, especially troubling for those who live far from the US Embassy (or the US Consulate in Cebu, only other location payment may be made).
The only way payment is accepted is in Cash or credit card (US Dollars or Peso equivalent) at the US Embassy, Manila or US Consulate, Cebu City.  No checks, no money orders, no direct bank transfers, no other way.
Why?  I have no answer for this, it's just the way it is.  If you want to renew your US passport here in the Philippines you (or someone else whom you designate, in writing) has to physically travel to the US Embassy and physically had over payment.
Once payment is received, the Embassy finishes the process and your new passport (along with the old one you submitted at the start of the process) will be expeditiously delivered to you by the courier, Air 21.
Everything is Simple Except the Payment Process:
Nothing complicated here at all. Except the darn payment process.  So far as I know there are only two ways to get this done.  Go to the Embassy yourself, or send someone else.  I don't make the ding dang rules here, I just try to follow them.
If You Go Yourself:
The email you receive from the Embassy outlines what is required.  Be sure to read it and heed any specific instructions.  I'm writing this article based on several recent trips to perform this procedure, personally, but rules and requirements change here in the Philippines … sometimes with no notice at all .. so read and heed. and you NEED that email with you when you go.
Be sure to make extra copies and make sure you have one with you when you go. Important!
If you drive to the Embassy, park across the street at the Emerald Garden Restaurant, or the Bay Front Hotel
If you commute, take the LRT to the UN Avenue station, then you can walk (it's a hike) or take a taxi to the Embassy Annex gate.
You will not (obviously) have your passport with you, so make sure you have at least two government-issued picture ID's with you, as well as the email.
You Do Not Need (and should not request) An embassy appointment.  Again, read the instructions carefully.
Beware of holidays.  The Embassy is closed on all US holidays and all Philippine holidays, and also when the Embassy decides to be closed, so plan carefully.  I suggest subscribing to the Embassy notification service you receive email notifications of Embassy closings and other US citizen information … https://step.state.gov/step/
You need to visit the Embassy before 9 am.  I have been admitted as early as 0755, but you certainly don't want to get there at 0900 or later.
You will be going to the new Annex building south of the Embassy Chancellery (the former main building).  Everything has probably changed since you were there last.
You can not take electronic devices into the Embassy.  cell phones, iPads, cameras, recording devices, etc.  Also, no lighters or other hazardous or 'weapon like" items. Plan ahead.
Do not fall in the initial lines you see formed up.  Go directly to the security guard at the gate, show him/her  the email and explain that you are there to make a Passport renewal Payment.
You'll be sent directly in the door marked "American Citizen Services" where another "gatekeeper" will ask your  business and issue you a waiting ticket for Window 24,.
Go up the elevator to the next floor, when you see Window 24 chances are your number will already be showing as "Now Serving" on the convenient displays all around the room.
Show the email, and the clerk will dig out your renewal package, and give you a form for the cashier.
Wait until called by the cashier, then fork over the fee and get a receipt.
Return the receipt to the Window 24 person and …
You're Done.
Your passport will be couriered to you home.
This would be another "Bob's Your Uncle" sort of process, EXCEPT FOR  the personal appearance issue.
Alternatives to Travelling to the Embassy:
If you have a friend, relative, spouse, whatever living close to the Embassy, anyone you feel you can trust with the money,  they can go and make the payment for you.  Just send them a copy of your Embassy Payment email and a written authorization to make the payment for you … all the authorization need say is, "Please allow Mr. or Ms. XYZ, the bearer of this letter, to make my passport renewal payment."
The person you send does NOT have to be an American citizen to do this, as per these instructions I got direct from American Citizen Services at the Embassy:
… For information about the payment for a passport renewal, you may either come in person or send a representative, whether U.S. or non-U.S. citizen, to make the payment on your behalf. The person making the payment must present a valid identification card, (e.g. valid passport or two other government-issued photo ID, such as driver license, State ID card, SSS, BIR, voter's ID, etc.). Should you wish to send a representative, we would appreciate it if you could provide a written authorization allowing your representative to make the payment. Please note that the Embassy cashier only takes payment in cash (pesos or U.S. dollars) or credit card.…
There MAY be reliable third-party travel agents, attorneys, whatever who will do this for you as a service.  At this time, I don't know of any.  Except one. Me.
Some reading this may know I have done this payment process myself as a  service  " for fee, but not for Free" for other US citizens, saving them the time and expense of a trip to Manila.  I am, however, not soliciting business and I don't come cheap, so weigh all your other options first.  (For more info you may contact me direct on 0919-231-5625 (text preferred) or "Dave (at) PhilFAQS (dot) com".  I'll be glad to help you with any questions you may have.
Happy Renewing:
It feels so good when it's done …