NEW articles daily! Subscribe below to receive daily updates with our new articles!

This article is a blast from the past.  I was reviewing some stuff on LiP the other day and came upon this article and thought it was kind of fun, so I decided to re-post it today. This incident happened before it was common to have a US phone number even if you live abroad.  Enjoy.
A funny thing happened as I sat in my office in Davao City, Philippines a few years back.  It is something I think about from time to time, but I don't believe I have ever written about it before.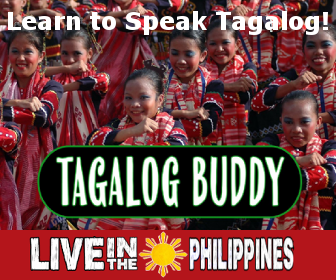 I was reminded of this incident the other day after I wrote an article about outsourcing in the Philippines.
There were a lot of comments about call centers, phone calls received during the night and such.
My friend, Macky, left a comment that kind of rang true to me:
However, Service/tech calls aside, I have a problem with the random phone solicitation. It bugs me when a telemarketer calls me.

I am on the NO CALL LIST and yet a few get through. Of course, many of the Pinoy operators have no clue what that is when I remind them. Sorry, countrymen, but cold sales calls bother me especially when they recognize that I am also Pinoy and think I am excited about this. woohoo.

Sometimes, during a 3am call, I think about asking the caller if they are in Davao. And if so, if they can wait 10 minutes while I drive to his call center and staple a NO CALL LIST printout on his forehead.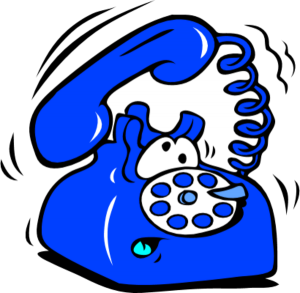 When Macky left that comment, it brought back the memory of this funny incident that happened to me some years ago here in Davao.
As most readers know, I have a US telephone number through Vonage.  I've been using Vonage service for about 8 years now, and with it I can call the USA for free (I pay a monthly charge of about $25).  Also, because I have a US phone number, people in the USA can call me for free.
Early one morning I was sitting in my office working.  My Vonage phone rang.  I figured it was my Mom, some other family member, or perhaps a customer of one of my businesses.
I answered the call:
Me:  Hello?
Caller:  Hi, this is Steve from Sears Siding.  I wanted to let you know that we have an installation team who will be in your neighborhood next week, and we thought you might want to have Sears Siding installed on your home.
Me:  Uh, let me just make sure I understood you correctly, an installation team from Sears Siding will be in my neighborhood next week?
Caller:  Yes, they will, we are installing siding on several homes on your street, can we include you?
Me:  Are you sure they will be on my street?
Caller:  Yes.
Me:  OK, that's interesting.  I am curious, I don't know of anybody in my area who has vinyl siding.  Are you sure it can hold up well to the weather where I live.  I have heard that in some areas of high heat that vinyl siding may not hold up well.
Caller:  Sir, no need to worry, we have a full warranty.  Any time that there is a problem with your siding we will send a technician to your home to repair the problem.
Me:  Really?  He will come to my home whenever I have a problem?  My home is really far from any of your outlets, are you sure he will come here?
Caller:  Yes, sir, he will be there within 24 hours after you report the problem.
Me:  That's great service!  I can't imagine a US company sending somebody thousands of miles like that just based on a single phone call.
Caller:  Thousands of miles?
Me:  Yes, thousands of miles.
Caller:  What do you mean?
Me:  Well, since your outlets are in the USA, and I live in the Phil…
Caller interrupts me: You don't live in the USA?
Me:  No, I live in the Philippines.
Caller:  Can I speak to the person who lives in the home where you are now?
Me:  Yes, that is me, I am the one who lives in this home.
Caller:  But, you said you don't live in the USA.
Me:  Yes, that's true.  I live in the Philippines, and you are calling me in the Philippines.
CLICK.  He hung up!
Ha ha.  I really got a kick out of it.  If I had been in the States, I would have hung up on this telemarketer right away, but since this was my first time that I had ever received a sales call like this in the Philippines, I decided to have a little fun with it.  You can be assured that I do not have any Sears Siding on my home, though.
This was back in the days when VOIP (Voice Over Internet Protocol) services like Vonage were in their infancy.  Most people didn't realize it was possible to have a US phone number and live in the Philippines back in those days.
I still get such sales calls from time to time here in Davao, but it is rare.  I never (or rarely) answer our Philippine line, I let our nieces or Feyma take care of that, they never want to talk to me anyway.  But, on the Vonage, I usually am the person who answers that line, so I get to talk to the telemarketers when they call, and I usually give them a little more than they expected!