NEW articles daily! Subscribe below to receive daily updates with our new articles!

Sometimes the reasons for moving sound reasonable. We built our house with four bedrooms 3 baths when our two girls were in school. But both are married now and the house is too large for just Mayang and me.
First thing in my head was to sell it and re-build close by, but then I remembered I'm not working anymore and it would burn through a chunk of our savings.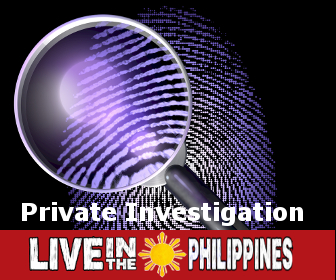 If we sell our house and build the new one, where do we live during the interim? Aha dilemma for sure, even finding a buyer with the money to make the purchase and not a Peso down and the chase is one type of deal that is so popular here. Or something down and a lot of monthly gives until it's paid off.
I have found that it's like owning a large car; there was a time when I might have needed that monster SUV, the one that was so much fun to park. Now I find that a small car is all I need. If the need to haul more folk, like to a beach or something, I can hire a special Jeepney. Or if the distance is involved, for a few thousand Pesos' I can hire a van and a driver. These types of needs come up a couple of times during the year.
Fish pond new
2017 Tile the wall
2010 Damn right I painted it
2000 Brand new
Fish pond now
In the states I have never owned a Pickup truck, the need for one was never there, If a person carries a lot of cargo that is the way to go, but otherwise why would I drive around with eight feet of empty space behind me? That person with his pick-up truck might feel my 1958 Austin Healy Bug Eyed Sprite was not practical for them. No two of us on planet earth think the same. We might agree on a lot of things but not everything.
So while we were discussing the selling of the House debate, it ended rather quickly, when I glanced down and saw one foot belonging to my wife tapping. *Thank god the second foot was not moving.) As she stood up and calmly said; "Honey Ko, there is no way I'll ever agree to sell my house, I designed it, and our daughters grew up there." I was reasonability sure this discussion had ended.
The road is as smooth as a baby's butt –
The back of the house 2016
The back of the house 2002
Party House backyard
My 1958 Austin Bug-Eye Coco Beach Florida
The road is paved now
We have another master bedroom with on suite bathroom on the first floor. So as I age and the stairs become a problem, we'll move downstairs as the space is identical.
Well, now that I know the answer to the moving question, our savings will remain stable and I'll renew my house insurance.
As much as some things change, the more they'll stay the same.
The truth is I'm pleased as to how the conversation turned out because now that I've thought about it I'm as happy as a clam here on that mountain in Bataan.