NEW articles daily! Subscribe below to receive daily updates with our new articles!

On the 5th of March in 1960 in Samar Philippines, the Adobo twins were born. And were named Maria & Clara, it is unknown if the name came from the famous dress that is traditional to the Philippines, or the famous Sangria of the same name?
Now for the odd part, Clara was born a few minutes prior to Maria, or was there confusion on the part of the midwife? But if Maria is really Clara or vice versa it will never to be proven in 2018, because of home births ID tags was not used back then.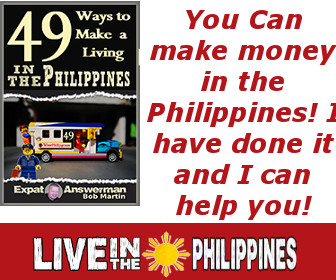 So once more we have a riddle, wrapped in a mystery, inside an enigma; (I really like Winston Churchill) did anyone ever notice that all newborn babies look like Winston Churchill?
When the Adobo twins were wee tots the family moved to Olongapo as their father had a good job on Subic Naval Base as a landscaper. The Twins plus the growing family reached six more siblings totaling six girls and two boys growing up in Gordon Heights section of town.
In 1993 I was flying to Dubai UAE to meet the USNS Mars T-ASFS-1 with a shipmate named Wayne. I was planning on a cultural trip to Angelis City for a five-day visit prior to continuing the trip to the ship.
Wayne was nagging me to come to Olongapo instead, making wild promises about the fun I'll have, vice the cultural entrainment experiences I was seeking. Had I followed my plan I would have picked up the bus sent by the hotel I was going to stay in, and Wayne was renting a taxi to Olongapo City. He overpaid the driver, and alas he talked me into Olongapo, but he now had me to pay half of his overpriced taxi.
We arrived midday and he took me to OG's bar on Fender Street behind Station "B" OG's was owned by a guy named Orlando Garza, who was born in Mexico came to the United States (LEGALLY) and joined the US Navy for a twenty-year career. Now here is the funny part, he retired in the Philippines and opened his Bar/Restaurant serving the best Mexican Food in Olongapo but now he was Illegal (Overstayed with no visa for 18 plus years). Now that is funny!
OG and I became very close friends in the ensuing years. But the culture tourism I was seeking was not at his location. Wayne disappeared and returned with an owner jeep and off we go… To the closed naval base that has converted into a Duty-Free shopping zone, using all the former US Navy stores. Why the hell am I here? His shopping done we head to 100 Sanders street to his house.
On the plane from San Francisco, he offered me the use of his domicile to stay. I gave that suggestion a pass.
I said I would prefer a ride to Marmont Mansions Hotel in the Barrio. While sitting by his mango tree the gate opened and Maria Mabulac Adobo entered the compound. I was quite taken by her and learned she was Wayne's Sister-in-Law (No not her twin sister Clara) Nini or AKA Susan. BTW the following year Clara came down with the exact ailment and we took her to the same Doctor, and I paid for that too. Saying no was not an option.
So I had met Maria (AKA Mayang), and I spent the evening at Wayne's compound prior to a late drive to my hotel.
Needless to say, my cultural plans were abandoned. But due to my many prior trips to the area in the Navy, I knew how to get around and the next morning I took the Blue Jeepney back to the Big PO to have breakfast with Mayang.
Mayang, as I found out, was her nickname she took me under her wing and showed me the new non-Navy Olongapo, and I also met her twin sister Clara who spent a lot of time with us (Chaperone?). But a plan was forming, and after that tour on the ship, I would be returning to the Big PO for a visit. One year later we were married, which had ended a thirty-year streak at being a single dude. But hey; that was fun too!
Yes when I was twenty I was married to a lady that taught me after only two years, to never do that again. I still thank her for that. She'll never know the wonderful life she gave me.
Now after 26 years Mayang and I are still together and we would change nothing in our life.
What I learned over the years is twins are inseparable, when we bought our house on the mountain next thing I knew Clara was living on her mother's compound five minutes away and visiting Mayang every single day, while her husband worked on our house and was building their house on the family compound at the same time.
When at age 50 Mayang became Ill because of her thyroid, her weight dropped from 110 Lbs to 80 Lbs. requiring an operation.
Now Mayang was back home but needed a helper. As she was interviewing many people, while sitting at Texas Joe's having a cocktail I said; "Hire your twin, who else would you want? Because of her school-age daughter we told Clara to do what she needed for Shay-Shay whenever she needed time off.
Now both ladies are 58, and have spent most of every day together they have never run out of anything to talk about.
As a husband, I can get away with a lot, as long as it never involves her twin sister, that bond is forever.