NEW articles daily! Subscribe below to receive daily updates with our new articles!

This morning I was working on a series of post that I have planned for here on Expat Island when I came across a blog post on the Huffington Post site.  The blog post is entitled "The Best Countries for Expats".  It was written based on a survey that was conducted by HSBC bank in 2013.  So, it is about a year old, but that is still relatively fresh in terms of things.
Basically, through this survey, they came up with the top 24 countries in the world for people to move to and become expats.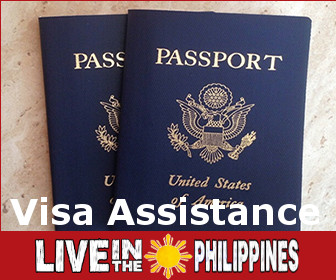 As I looked the list over, I must admit that I was a bit surprised at most of the countries on the list.  As I thought it over, though, I think I came up with the reason why those particular countries are listed.
Let's have a look at the top countries for expats, as posted.  The countries are listed in the order of their popularity.
Top 24 Countries for Expats
China
Germany
Singapore
Cayman Islands
Australia
Canada
Russia
Belgium
United Arab Emirates
Hong Kong
Turkey
United States of America
Qatar
New Zealand
South Africa
Mexico
France
Netherlands
Saudi Arabia
Spain
Kuwait
United Kingdom
Italy
Ireland
Huh?
What do you think?  Frankly, I was shocked at this list, because out of the 24 top countries listed, I can't imagine going to live as an expat in many of those places.  Let's have a look at some of the places on the list.
Places I would not want to live as an expat
Germany – High cost of living.  For most people who are going out to retire and live as an expat, they are looking for a place where the cost of living is more reasonable.  Now, please understand that I know that not all people who expatriate themselves are going to retire.  In fact, when I became an expat in 2000 and moved from the United States to the Philippines, I was only 38 years old.  Still, Germany does not seem that it would be a natural place for a person to move as an expat.  Another strike against Germany is that it experiences cold weather, which is not something that I personally don't associate with the expat lifestyle!
Singapore – We are getting a little better now.  Singapore is a warm climate, and I like Asia as an expat destination.  The downside, though, is the cost of living is still quite high.
Canada – Again, high cost of living combined with some extremely cold weather.  It's not the place for me.
Belgium – Here we go again.  We're staying with the same reasons, high cost of living combined with cold weather.  That's not on my list.
United States of America – Well, I admit that I may be biased because I am an American and I left the USA to become an expat, so how could I even consider it as an expat destination?  Still, though, that combination of (mostly) cold weather, except in the southern part of the country, high cost of living, and add another – lots of government regulation, and you have another expat loser in my book.
France – Not the place for me.  Weather, cost of living and Government are all strikes against it.  Hey, those are 3 strikes, which generally means "you're out!"
Netherlands – Just take a look one line up at France.  Get the story?
United Kingdom – Ditto, ditto, ditto.  The story is getting old already!
Italy – I would say that this is getting a little better now, but only slightly.  It's still not on the radar for me if I am looking for a place to move to.
Ireland – Yes, I am American, but I am of Irish descent.  I've not been to Ireland (yet), but again we have those same factors, weather, cost of living (although I believe not quite as much as some of the other places on this list).  No, it's not the destination that I'd be looking for.
Places I would consider
Cayman Islands – Weather-wise, now we're talking.  However the Caymans are known for more of an upper class lifestyle, so you can bet that the cost of living would be up there.  If you have a nice wad of cash, this would be a good destination.  If you are a "working guy" though, this one is probably not a consideration.
Australia – Generally much better weather, unless you go too far south, particularly to Tasmania.  My impression is that the government is still not overly regulatory.  Cost of living is still generally high, though.  There are possibilities in my mind in Australia, but I still think we could do better.
Russia – Yeah, we have cold weather here for sure.  Still, something appeals to me about the possibility of being an expat in Russia.  I guess the adventure of the whole thing, and the "Wild West" feeling of the whole thing.  I would have to think long and hard about doing it, but I would not dismiss it out of hand.
United Arab Emirates – Going to the Middle East to me is not an ideal situation.  Mostly, I say this and feel this way because most countries in the region are fairly authoritarian.  Repressive.  Gotta watch the things you say, opinions you express, etc.  Certainly we have warm weather here. 😉  Warm?  Hey, we're talking HOT.  It might be a bit too hot, but I prefer that to cold weather.  I would be fairly iffy about moving to this region, but it is not an instant "NO" from me.
Hong Kong – I love living in Asia, so Hong Kong would be a possibility in my mind.  It is not a perfect destination in my mind, but, hey, no place is perfect.  The upside is that it is in Asia, also it is really a bastion of free market capitalism, which I like (although now that it is under China, who knows where that could head).  Downsides?  It's big (not large in terms of area, but a big city, very big), it's crowded, etc.  Certainly a strong contender, though.
Qatar – My feelings on this one are pretty much the same as on the United Arab Emirates above.  It's a possibility in my mind.
New Zealand – Of course you would have to make the comparison to Australia, since they are closely tied together.  I like the idea of living in New Zealand.  Only two downsides in my mind.  The weather is a bit cooler than I would probably want, and the cost of living is a bit higher than I would be looking for.  Still, though, on both factors only marginally so.  It's still a contender to me.
South Africa – I have lived in South Africa, but it was when I was a child, and the country has changed a lot since then.  I feel that this would be contender for me, though.  A decade ago, crime was a problem, but the reports that I've seen indicate that it is something that is improving vastly.  If I was looking to move, I'd give it a strong look.
Saudi Arabia – Hello, UAE and Qatar?  Same situation in my book.  Yeah, it's a possibility, but I tend to be negative.  Worth consideration, though.
Kuwait – All of these Middle Eastern destinations stack up the same for me.  Consider it, but think hard.
These places look good
China – Some parts of the country are cold weather, some areas have terrible smog problems.  But, those issues can be worked around.  But, hey, we are talking about a place that is currently the world's economic powerhouse.  I am a strong free market guy (yes, China is communist, but economically they are fairly liberal), and spending some time in China just to see the system at work appeals to me.  Imagine the possibilities for somebody who fancies himself as a business minded person, which I do.  If for nothing else, it would be a huge learning experience, which I would enjoy.
Turkey – I have never been to Turkey, but I have studied up on the place a fair amount.  It has a lot of beautiful scenery, and a fascinating culture.  Turkey is part of both Europe and Asia, and that in itself makes it a fascinating place for me.  I would love to spend time there, so it's a GO for me.
Mexico – I have spent considerable time in Mexico, and I like the culture.  Weather is great.  Mexican food is also a real plus!  Of course, there are the drug wars going on there these days, but I still feel that you could scout out the right spot where it would be safe and enjoyable.  Hola!
Spain – I like the idea of spending time living in Spain, so this would be a certain "do" for me!  Cost of living is much less than most of the rest of Europe, and I see a lot to like.
Why this list may be skewed
I mentioned earlier that this list may be skewed in a way, and said I would explain why.
In my mind, an expat destination is more geared toward retirement, and a laid back lifestyle.  But, that truly is not the real destination of an expat.  An expat could be a job assignment, a place where you go to get work, or a place where your company sends you.
Given that this list was compiled from a survey done by HSBC bank, it is likely that those interviewed or who filled out the survey are businessmen, and those who become an expat based on work, and certainly not retirement.  Nothing wrong with that, and those people are certainly within the definition of an expat, so I can't argue at all.  I am just saying that in my mind, an expat is different from what others may have in their minds.
What do you think?  Are there places in the top 24 that you would like to check out?  Are there some on the list that would be a "no-go" for you?