NEW articles daily! Subscribe below to receive daily updates with our new articles!

Great lies I've been told while here in the Philippines, I'll admit that falling for them was 99% my fault for taking other peoples word on it, or for reading it on the internet and not verifying it. And no doubt it will happen again.
When I moved to the mountain in Bataan I was told that the internet and cable were right behind. Call me Chuck or a cockeyed idealist and take that hook out of my mouth, as that bait has grown rancid over the years. 10 years later a neighborhood kid showed me that if I turn my old Nokia phone to data and hook it to my computer I could dangle the phone out the window, and I'd be connected to the World Wide Web. It worked, somewhat, albeit not the best, but stubbornly it did work!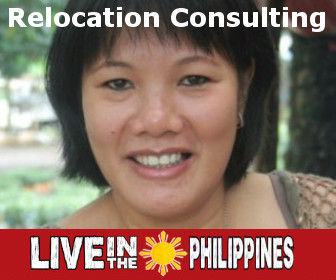 But "BOY" was it DEAR, or expensive, yet after ten years in the dark, shouting in the wilderness you finally get it, you tend not to complain. Next (And I still use it) came the Wi-Fi dongle, still hanging out my window, bur I did upgrade to a Samsung Galaxy Smart Phone. Good internet? I'm still waiting.
1999 and I'm still loving the mountain even without some of the amenities that as a Kano I'd become accustomed to in that thriving metropolis called Olongapo City.
My dearest wife informed me that a TV antenna atop of a 30 foot bamboo pole was as good as TV was ever gonna get But with a two story building I saw no need for the bamboo so I changed it. .
While driving home from Olongapo city my first few months I spied a TV satellite dish on a roof of a house close by. I shouted: "WHOA Nellie!  Mrs. Thompson stop the car, we need to talk to the owner of that house. The Dream Satellite system was what it was called, and you can avail of it throughout the Philippines and a few days later it was on my roof. Many useless TV channels unless you spoke French or Chinese. It came with 65 assorted channels and over the years they removed many channels and never replaced them with anything. But it beat the hell out of that old bamboo pole!!! Then came CIGNAL the new kid on the block, I kicked Dream out and hired the new guy.
Dream is now bankrupted, or down the road, a group of unemployed people!  Now for the "Big Lie" Dream promised internet through their system and 15 years later had never installed it. During a meeting with CIGNAL bosses, one recommendation was made to them, it was, do not promise your customers internet if you have no intention of providing it just don't bother to mention it in the first place, that would be a hurtful thing to do. This week they announced that Internet is coming to us. Pray we hope that they are not just putting a check in the mail, we have heard that lie before.