NEW articles daily! Subscribe below to receive daily updates with our new articles!

My Tricare Health Insurance refuses to use my Retired Affairs FPO (Embassy address) and forwards all my mail to my home address in Bataan, even though the Philippines is never in a rush to get it there
It arrives in Manila and is sorted and put in a Pile that says Bataan and other provinces.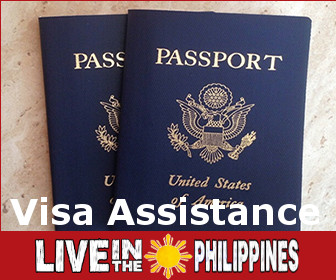 From there my mail is sent to Batangas Bataan where it is put in a pile Roosevelt (Mine) Bataan Barangay's and others, Barangay Roosevelt receives it and separates into a pile for their local Purok's and then further by street.
All this moves at the speed of a deranged turtle, and now it is ready to deliver. But a Barangay Tanod must be picked to wander the streets aimlessly chatting with everybody but because the color of your gate is not on the envelope. It might be returned to the Barangay Hall and resorted by a higher official and will wait until a new Tanod is assigned to deliver the resorted mail.
Barangay Hall
Main Philippine Post Office
Olongapo RAO Office
Why do I have a license plate affixed to the gate on my house if the color of my gate is so important? This next man or woman knows all the gate colors on every street by heart, but are saved until the last so they will not be overworked. I usually receive all Christmas cards just before my birthday in July, and my birthday card… Well, you understand.
I'm not angry just because for over 20 years I've donated a case of Emparaflu brandy to the Barangay Christmas party and have never been late, yet it doesn't seem to help.
I'm the Old Kano is named THOMPSON, they all know me and the color of my gate, besides there is still that numbered license plate affixed to it, and yes I know it has faded, but it's still there!
Tricare sent me a refund check on 12 September 2017 from the United States, it is in Manila within a day or two. Now the mail cycle begins. The check arrived at my house on 23 December (Dear lord it's Christmas!!!). Remembering the check is good for 120 Days I rush to the RAO Office but Christmas and New tears has raised it'd ugly head, and hell the RAO folks work hard and they deserve a little slack over the holidays. But then it leaves the Barrio and gets to Virginia to the office of NFCU whenever. Do you see the desperation?

US Mail (Not male) Box
Unhappy Postal Workers
But of course, it was now late to arrive at NFCU in Virginia and well past the 120-day deadline, so my $12.62 refund check has evaporated and is like dust in the wind, was blown out the window. Sad yes, but even sadder that my Navy Federal Credit Union now must charge me a $15.00 overdraft fee and I didn't even write the check.
So my decision is, and mainly because I know it will throw a wrench in the cogs and gears of a Government bureaucracy and nothing on earth would please me more.
So if I don't have at least 90 days lead time, I'll mail the check back to Tricare and tell them I just don't want it. That will drive them up that proverbial wall. And save me the $15.00 overdraft fees. If I could only be a fly on the wall, that day.
A lady from California is starting a campaign to change the terms used at the US Postal Service. No longer can workers be referred to as Mail men because both the words male and men ignore women. First, she had no idea that it is spelled MAILMEN and not Male-Men. Second, the word woman has MAN as the root part of it. She'll be back on the TV show to discuss her case as soon as she works out the details. Should we tell her that HE is the root word of her and her?
Can we now refer to her as a femail instead of female?
Is the root word of men "ME?"
Or I'll just stay in the Philippines and let California figure it out? They'll do a great job.
The check is still in the mail!