NEW articles daily! Subscribe below to receive daily updates with our new articles!

I was just thinking today about the things that have changed since I made my first trip to the Philippines some 17 years ago.  It is like night and day, especially when it comes to communications.
In 1990 when I first visited General Santos City to meet my wife, it was like a different world.  There was no internet (yes, I know there was for Universities and Military and such, but not for the regular guy like you and I).  Even making a telephone call from Mindanao to the USA was difficult.  It could only be done on Saturdays and Sundays, believe it or not!  You could not use a credit card here in most cases.  The only way that Feyma and I could regularly communicate was through writing letters and mailing them.  That meant that it would take 2 to 3 weeks for my letter to reach here, then another 3 weeks or so for her response to reach me.  It was a slow process!  Especially when comparing with today.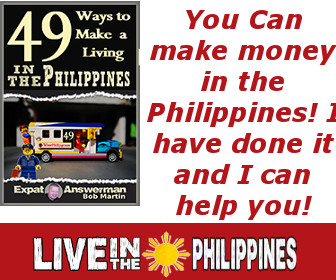 Oh me how things can change in what would normally be considered a short amount of time.  Now, I have three different VOIP telephone lines and can communicate on the telephone worldwide for only pennies.  I can get on the Internet and do a voice chat with people in virtually any country of the world free of charge.  I can go use a credit card at almost any decent sized shop here.  I can use my computer to listen to radio stations back in the USA and keep up with what is going on "back home".  It is simply amazing!
I can't imagine what life would be like here with the technology that was available on my first visit to the Philippines.  I doubt that I would even live here if that was the case!