NEW articles daily! Subscribe below to receive daily updates with our new articles!

I received an e-mail this week from a LiP reader who mentioned that my article last week didn't have much information on Typhoon Yolanda (Haiyan). That was true, but in my defense I submitted my article to Mr. Martin on Saturday morning and we had next to no information about the storm except that it was going to be a big one. Remember, "Paul" only writes about what he has experienced here in the Philippines.
Also what could I have said? That I was safe and sound in Bataan and had not experienced the devastation that my neighbors to the south went through. I could have filled a page with speculation and tragic stories that I'd heard second and third hand. But I'll leave the exploiting of tragedy to Anderson Cooper on CNN. That he did very well.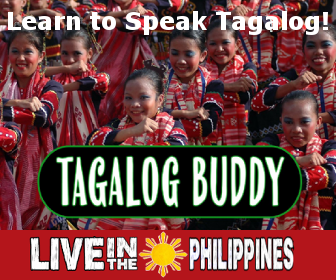 Plus what function did they (The NEWS Media) perform; aside from taking up space and resources that could have been better utilized by bring in relief supplies. How much food and water did his large crew consume? Where did they charge the batteries of all their electronic equipment they brought? Do you note a tad of anger towards the Forth Estate?
There they were all the talking heads in Tacloban sticking their collective noses into the faces of people who had just lost everything and were suffering pain that we will never understand. I rode out Hurricane Hugo (Category Five) in Puerto Rico, and lost material possessions, which I could replace. That was nothing compared to the people in Visayas and BTW I had access to a military flight to Tampa Florida and booked my butt out of there. This BTW can't be done by the people south of me.
Next the foreign news talking heads spoke heavily of "Looting", looting my ass, searching for food is what I saw, Unlike New Orleans I saw no one carrying a 50 inch flat screen TV down the road. Plus does anyone believe that the store owner was going to wipe off that cans of sardines and put it on the shelf of his new store when they rebuild? I think that the owner would have told the survivors to help themselves to what little was left.
I was pleased when the Philippine President (Noy-Noy)  chastised the press and the TV people for promulgating mis-information to the world. They were like vultures pouncing down on the devastation trying to make up news, vice accurately reporting the news (There is a vast difference between a journalist and a news reader reading off a teleprompter something that others have written.
I will not include any pictures this week, as then I would be guilty of exploitation also. But I do wish to thank the militaries of the world that responded so quickly to this natural disaster, and all the citizens of our big round ball called Earth for your outpouring of prayers and donations in the aid of people you'll never meet, but who will never forget your kindness. And to the Filipino People I can only say that once more your strength and perseverance has been demonstrated to all of the rest of us. God bless and protect you!