NEW articles daily! Subscribe below to receive daily updates with our new articles!

About a week and a half ago, a friend showed up at our house.  He is from General Santos, his name is Jun Jun, or Jun2.  Jun Jun is a carpenter.  Actually, he is much more than a carpenter.  He is an all around fix-it guy.  He can fix anything, and he does it to very high standards.  He can not only fix things, he can build just about anything you could imagine.
We have been using Jun2 for repair jobs and basically any kind of construction for many years now.  Even before we moved to the Philippines, we would hire him to do things around my in-law's house when needed.  Since living in the Philippines, we have used Jun2 for different types of work many times.  When we lived in General Santos City, we were always using him to work on something.  Since moving to Davao, it is more difficult to get him, since he lives about 3 hours away, but when possible, we hold off on any needed work until he is available to travel up here.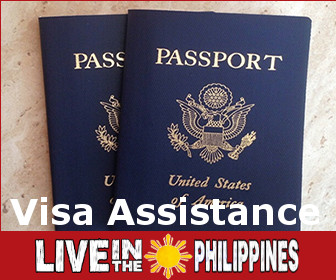 So, anyway, about 10 days ago or so, Jun2 showed up here.  We didn't know he was coming, but that was OK.  He is a friend, so he was welcome here.  He told us that he took some time off from work and wanted to come and see us.  He asked if there was anything we needed him to do around our place.  Of course, the answer was yes!
First, I had him repair the ceiling fan in my office, and he also replaced the light kit on the ceiling fan with one that was much brighter.  It really made my office much nicer having the nice brightness, and made me realize just how dark my office had been previously.
The next morning, after Jun2 had fixed my ceiling fan, I was enjoying my office so much.  I felt like I had moved into a whole new office!  I got thinking that just such a minor thing, and it really made a nice improvement in my life.  What else did I need him to do to improve my life, or the lives of my family?
That was when it hit me… the hot water!  Or, the lack of hot water would be more accurate.  When we moved into this house in 2010, there was hot water in the master bathroom.  The house actually had a US style hot water heater, which is very rare in the Philippines.  Most people here, if they have hot water at all, use the small instant hot water units in a shower or whatever.  Really, I like the instant hot water units, but since this house had a tank type hot water heater, that was OK too.
Well, the hot water heater died a year or two ago.  I took cold showers instead of hot.  I planned to have  an instant hot water unit installed in the shower, but really, after a few days, I got used to the cold showers.  From time to time, though, I would still wish for a hot shower, but not so badly that I rushed out to buy a heater.
Well, with Jun2 here, I had the opportunity to have such a heater installed and working properly.  I'm no handyman, so this was a bit of a hurdle if Jun2 was not here to handle the installation. So, that next morning after the ceiling fan repair, I talked to Feyma and asked her if she thought we should get a hot water heater for our shower.  Of course, she said yes! 🙂  And so, Feyma and Jun2 were off to the hardware store.  They bought a new instant hot water heater!  Total cost?  P8,000.
It took Jun2 about 2 hours to have it all installed and ready to go?  After he finished it took me about 2 minutes and I was enjoying a hot shower again! Sure felt nice!
I don't know why it would be, but I have noticed that the showers I take now are a lot longer than they used to be!  I wonder why that is?
The other day, our son Aaron asked if he could take a shower in our bathroom.  Of course, I told him.  He came out of the bathroom a while later and I heard him mumbling the words….
"That was the best shower I've ever had in my life!"
Ha ha.. it is sure nice, I agree with Aaron!