NEW articles daily! Subscribe below to receive daily updates with our new articles!

Bob wrote an interesting article a while back about "Things are getting worse" and Chris Dearne wrote and excellent article on "Electronic improvements in Gen San since 1992" both subjects spoke to different types of changes for the better, that both gentleman had seen during their stay in the Philippines.
I told Bob that back in 1996 we here in Olongapo City, had to drive to Mega Manila to use the few ATM machines that even they had. Here we had none in Zambales. When returning from sea both in the Navy and as a Merchant Marine I had to stuff my pockets with cash to survive my vacations. Or make the long boring trip to the NCR bi-monthly.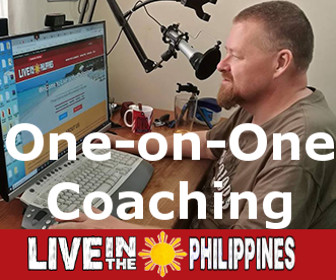 Also back then 70's 80's and early 90's getting money to your family was no easy task for a person on ships. We were out to sea and hitting ports without an LBC to transfer the cash. Sailors had a tried and true solution; "The Envelope" when you left the ship, up to as many as ten guys would give you an envelope full of cash to deliver to their wife and or GF. The bearer had no knowledge of the amount within, and the senders' signature was across the flap, to protect the bearer also a strict ID check. I have many times have played both parts, both as sender and bearer, and never saw the system fail.
All customs officials knew of the system and would smile and ask if you were carrying "Envelopes" and since you had no idea of the amounts, you were just passed through customs with a smile, plus no further questions.
Now with a world class banking system and the internet, it is no longer problem, and has died away, the "Envelopes" went the way of the Dodo bird.
Phone calls were next to impossible, if you were even lucky enough, to have a phone at your house, and your number also belonged to all your friends, who would set up times to call their wives on your phone. Landlines are still pretty much the same now in 2010, as the phone companies made no effort to keep up, even with the advent of automatic switching, but the cell phone and it's very low cost has solved most of the communications problems, and I know no one who does not own one. I even remember a very dumb statement I made years ago "You'll never see me carrying an electronic leash!" As dumb as saying "I'll never buy water in a store!"
If a person wants the rose colored glasses version of life here, I just can't give them that. But there is so much here that has improved, and daily more and more, that will be offered to you, if you keep your eyes open. Just accept, that's the way it is, and remember the improvements that were pointed out by the other articles!
Okay, is it perfect here? Close enough for me. Plus it improves so quickly sometimes you have trouble keeping up. The point I think we were trying to make, is sometimes life here is an adventure. Moan about it and see how far that will get you, accept it as just the way it is, and your life will be most enjoyable in this paradise called the Philippines Islands.