NEW articles daily! Subscribe below to receive daily updates with our new articles!

This article was the one I was going to submit last week, but Mayang's trip to the hospital caused me to do a re-write.
This is about health and exercise, and me getting fit and trim. I joined the Navy with a 27 inch waist and finished boot camp with it going up to 29 inches. I stayed at 29 inches until I reached my thirties, when I noticed my jeans were a little tighter. Then I had to buy new jeans in size 32 inches, and 32 was the size I remained until age 60.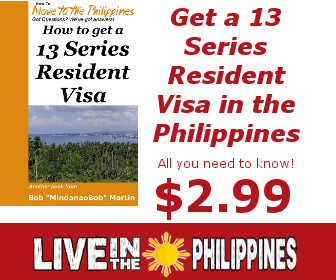 I was digging through the wardrobe to find a pair of my 30 plus year old jeans that everyone in my family would kill for. Believe me they are distressed the natural way, I wore them! It was a chilly day and plus where we we're going, shorts were inappropriate. To my chagrin I discovered that I don't wear size 32 anymore. Hey it's only been four years since I did.
I hollered: "Mayang, you shrunk my jeans!" She laughed and grabbed her tape measure and found that I was now a plump size "&%" inches!
Whoa Nellie! That can't be, until I looked down and could only see the nails on my toes, where at one time I could see my foot (Or a goodly portion thereof). That's it I exclaimed, I will wear those jeans and those jackals will have to wait to get them.
This was during the month of October, and I went out the next morning and started walking. Not too far at first but far enough that I could no longer see my house. But it was boring, mind numbing boring. And I was going to give it up and head to the storeroom and dig out the treadmill. I thought walking was boring; treadmills are akin to watching grass grow. I'll just buy new jeans.
Then Mayang said to me; "Coco (The Flying Labrador) cried every time I left the house to walk, maybe you should take her?" I started to nix that plan as she has grown to be a large dog, and I was in no mood to fight her on a leash during a long walk. But since it was Mayang's idea, and she's seldom wrong I'll give it a try.
To my surprise Coco took to walking like a Lab does to water. I'll admit the first couple of days we did have to discuss just who was walking whom. But after that she stayed at my right side close to my leg with very little direction from me.
The walks stopped being boring and took on an air of fun. We met people who questioned me about Coco and what kind of dog she was and how well behaved she was. We approached a group of kids who were playing and my niece Shay shay broke away from the pack to hold and pet Coco. Slowly after she explained to her friends that Coco was friendly and sweet, each kid came up to pet her, if just to prove to the group that: "They ain't scared of no dog!"
Now Coco has a fan club, and now very few children are afraid of her. Albeit the same cannot be said of the adults who'll cross the road to not be near her..
Dogs will run into the street and Coco will just glance their way with a look of distain, as she seems to have no fear. I think she would have a problem on her own since she has been raised in a pain free environment with nothing but love and affection in her eight months of life.
But that's all about "Coco the Flying Labrador" (To find out why she is named that please go to LiP August 8th "My Dog Army")
Now to answer that burning question, can Paul get into those classic jeans again, Well, honestly, not quite yet but it should be soon, but Coco can now walk beside me holding the leash in her mouth and not vary a foot. I'm not sure if I trained her or she trained me. But she waits by the door every morning ready to go, "Coco Walking"!