NEW articles daily! Subscribe below to receive daily updates with our new articles!

I'm applying for a business license here in Davao City. One of the requirements is to attend a seminar for "The City Environment and Natural Resources Office" (they called it CENRO). It's the garbage disposal/collections here in the city. The City has implemented a mandatory waste segregation scheme since 2009 under the Ecological Solid Waste Management Ordinance, urging every households and business establishments to segregate garbage according to types of solid waste which are either, biodegradable, recyclable and residual. The CENRO partnered with all the Barangay officials in order to maintain the cleanliness of the city.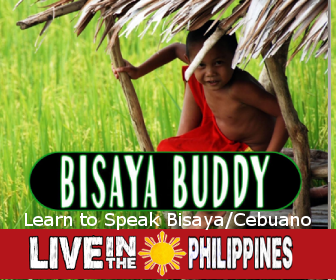 The Cenro, are encouraging all residents to practice segregating. Cenro said every household should have 3 garbage bins at least in the house. Try to label them too. One for "Biodegradable", "Recyclable", and "Residual". They're also encouraging everyone to make a composting bin (do-it-yourself kinda thing) in the backyard. They even showed a nice wood box or they said many households uses big flower pots for it.  The residual waste has a special time and required to be thrown in the designated collection place. Throwing time would be between 6 to 9 PM. You ask your Barangay captain where to bring or where the collections of the garbage in your area. The Barangay officials also will collect if you have used oil from your cooking. Some company abroad were training the barangay official what to do with it, trying to make that into something (still experimental).
For the recyclable. You can sell all your recyclable at the junk shops. If your area the garbage collections is not consistent. Try to ask your Barangay captains where to dump your garbage. Don't allow younger kids that goes around your area to collect your garbage. The CENRO speaker said most of the time those kids will just get the money that you paid them then dump the garbage on the side of the road. Then if they get caught and the CENRO inspector would asked the kids, if the kid give out your name then you will get in trouble because those kids are minors. They said you the homeowners know already not to be dumping garbage.
Non-segregation of solid waste is a violation of the law.  First offenders are fined Php 300 and required to attend the seminar.  Second or more offense, offenders might pay Php 500 -1k – 3k – Php 5k might do community service. Higher offenders paying the fine and staying in jail. Some of it you might violate 2 offense so you might pay Php 600 to 10k or more. Better go to CENRO and learn and get some brochure from them. I will go back there and get some too. I want my household to learn more too. I forgot to get on my way out during our seminar. Also in the house, you know those falling leave or the dry leaves from your flowers. It's required to put those on the compose bin that you're making in your yard, burning is a big No, No.
If you are a small business owners especially small karenderia (restaurant) and catering company. Try to go and learn about the segregation and let your employees know too. They are really getting stricter now. Our speaker said that someone was already in jail just over a garbage. So he said if the CENRO inspector comes to your establishment even if the owner is not there let the inspector check what they have to do, because if they are not allowed to go inside and inspect it is automatic they will give ticket.
The CENRO office also encourages everyone to report those homeowners that brings those government owned garbage can inside their house. It's the property of everyone the speaker said. It should be put outside where everybody can put their garbage into it. The speaker said that if you see anybody that had the garbage can inside their house, to take picture and report to the barangay officials. If the barangay officials didn't do anything about it, then call the Cenro office and report those violators.
To really learn more about garbage segregation go to CENRO Office inside People's Park or at CENRO Office in Agdao Public Market second floor. The Cenro people will be happy to assist you there.