NEW articles daily! Subscribe below to receive daily updates with our new articles!

I think this is really the dilemma of a filipina wife before moving here. Worried so much about the safety of the husband and kids. I can understand the fear because I did experienced that before moving back here. I was also worried before because in the news they always said it's so bad here in Mindanao. Don't believe on what you hear on the news sometimes.
Before moving back here Bob and I decided that we go places that we want to go without anybody escorting us. When we arrived here, my family always want Bob to have somebody when he travels around town. Just like bodyguard. We don't like that. We want privacy and freedom. I saw lots of expats here. I didn't feel they're scared to live here. Since living here almost 7 years now, I never experience being threaten here.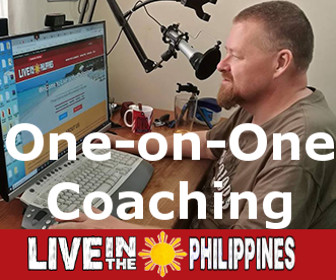 We travel quite often to Cagayan. Davao to Cagayan by bus I think roughly 7 hours, since we have our own vehicle to drive it's more quicker then like 5 1/2 hours. On the way to Cagayan, we like to stop by lots of places to take pictures or just want to walked around. One of the stop for us would be at the Del Monte steak house in Bukidnon. They had the best steak in the Philippines I think. They also had a nice golf course. I saw lots of foreigners playing there. Some lived near the golf course too. We also like to swing by in Iligan. It's just an hour or so away from Cagayan. We had lots of friends there.
We travel more often to General Santos City since my family lives there. My parents has a farm outside the city. From Davao to GenSan it's 3 hours rides in the bus. Sometimes our kids rides the bus to go there. I think having live here for a long time Bob and I pretty much know what place that we need to exercise caution.
I hope this post help some of you.