NEW articles daily! Subscribe below to receive daily updates with our new articles!

I have a little project that I have been working on for the past couple of months.  I want to provide more video content on this website.  I am not an expert, or anything close, in terms of doing video, so I have to learn.  Over the past few weeks, I have been buying some equipment that I will use to hopefully make some quality videos to show here on the site.  I have most of my equipment package complete, but I still need to practice in order to provide the quality that I desire to produce.
Because of the need for practice, the videos that I am currently making are far from perfect, in fact it is probably not even appropriate to use the word "perfect" in the same article where you will see the videos! 😉 But, practice makes perfect, or hopefully so, so practice I will.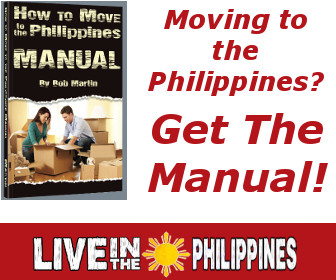 Today, I have a new video that I want to share.  The other day, I decided to take a trip to the barbershop to get my hair cut, and decided to shoot a video of the trip!  You can come along by watching the video.  We start out taking a walk up to the highway where I will catch a Jeepney ride into the downtown area where I go to a certain barbershop there.  You can ride along in the Jeepney, see the sites along the way, and get some comments from me to explain what you are seeing! Have a look at the video below.
One question that I get asked a lot… "How much does it cost for a haircut?"  Well, it varies with the style of haircut you desire!  At the barbershop that I am currently patronizing the minimum charge is P45 (less than a dollar!), and prices range up to about P100.  My haircut is P50 for the style that I have them do.  Additionally, I always give a nice tip.. I give P20 tip.  P20 (less than 50 cents US) is not a lot of money, but it is a 40% tip, which is a large percentage to tip.  I have always found, though, that it is worth it to give a nice tip, because you never know when that barber might be needed to help you out with something, advise you in some way, etc.
I hope you enjoyed the trip!  I go to the barber at least a few times per month, sometimes every week.  I enjoy having a haircut here in the Philippines.  It is always a relaxing thing, especially when you finish with the haircut part and the barber then gives you a shoulder and back massage to comfort you a little before you depart!  I always find that the barber does a great job and is very attentive in his work.  Over the years, I have developed some nice friendships with various barbers around Davao.  They have always been friendly people, and fun to practice my Cebuano with!
Thanks for joining me today for my haircut day!  I hope to be providing you more videos in coming weeks… and hopefully of improved quality! 🙂
Maayong adlaw!  Good day!