NEW articles daily! Subscribe below to receive daily updates with our new articles!

Over the weekend, I got an email from a blog reader.  He had a personal issue with which he needed some help.  In his email, the reader said that he felt he may need an attorney, but was there any attorney I could trust and recommend to him.  Based on the issue, I did feel that it was best handled by a Philippine attorney.  It was an immigration issue, one that could be quite serious, so I gave the gentleman a list of Bureau of Immigration accredited attorneys.  These are attorneys that have been certified and they deal with the Bureau of Immigration on a daily basis.
Within 5 minutes after replying to his email I got a response from him.  Four simple words:  do you trust them?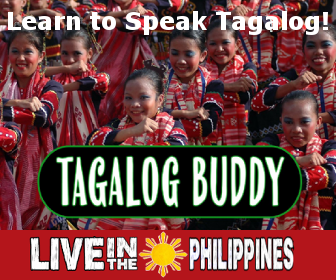 My friends, there are people in every country who cannot be trusted.  A lot of people I talk to or hear from always talk about not being able to trust Filipinos.
They are liars .
They will cheat me.
You can't trust Filipinos.
If you feel this way, why would you consider moving to the Philippines?  If all Filipinos are untrustworthy, why do you date, or why did you marry a lady from the Philippines?  Think about it.
The truth is that the people who are most scared of being ripped off, and have the least amount of trust in Filipinos are usually the ones that get ripped off! Why?  Well, I am not sure, but I do feel that when you have that kind of attitude, you kind of broadcast it and the people around you pick up on your fear or distrust.  That is a signal to those who do intend you harm that it might be time for them to move in.
Sure, there are people in the Philippines who are out to rip you off.  There are also rip off artists in every other country as well.  Ever heard of Bernard Madoff?  He probably is one of the very top rip off artists that the world has ever seen, and I can assure you that he is not Filipino!
Seriously, if you fear Filipinos so much, why move here?  I meet expats here all the time, just casually,maybe I see them in the mall or at a coffee shop.  They will invariably come up to me and strike up a conversation.  Probably 60% of the time I will suddenly hear them talk about being ripped off, or not being able to trust Filipinos.
This is the Philippines.  It is, by nature, a nation of Filipinos.  If you feel that so many Filipinos are out to steal from you, it is probably best to not even come here, or when you start feeling that way after you are here, good time to leave and go home.
I have lived here for nearly 16 years.  I have been ripped off.  I also had been ripped off in the USA when I lived there.  But, I don't think that all Americans, and certainly not all Filipinos are out to steal from me!
In my years of living in the Philippines, I can recall being ripped off twice.  Maybe there were other times, but nothing major.
When we lived in GenSan, I had a rented office space in a non-public area of a mall.  It was a fairly good sized office, big enough for a nice office for myself, a secretary and maybe an employee or two.  One time, I had a laptop that got stolen when nobody was at the office.  I never was completely sure how it happened, and the police never caught anybody.
One time, during Christmas, I was at SM here in Davao.  I had a pretty good wad of cash in my pocket, P25,000.  A pickpocket got the money.  When I found my money missing, it was immediately clear to me how it happened, I just didn't connect the dots at the time that it happened.  That was years ago, and nothing like that has happened since.
Do office robberies happen in the States?  You better believe that they do.  What about pickpockets?  Sure, it happens everywhere.
After you are here for a while, you do learn the scams and how to spot them before they hit you.  But, overall, I do not consider the Philippines to be a super high crime place, and that is particularly true of Davao, where I live.
I guess my main point here is that if you feel so much mistrust for Filipinos, best for you to just look for a different place to live or visit… may be best for you to just stay in your home country.