NEW articles daily! Subscribe below to receive daily updates with our new articles!

In 1963 the Massachusetts Registry of Motor Vehicles issued me a Drivers License after I had passed both the written and driving test, on the crowded streets of Boston. I even had to accomplish a three-point turn on a narrow neighborhood street while driving a standard shift 1954 huge straight eight Pontiac convertible (My Brother Billy's car).  With no turn signals!!!

That is a history of 54 years of driving without one moving accident all over the Earth, my car has been hit but only while parked and by someone else. (Yes I'm knocking on wood with my left hand while typing with my finger on my right hand!) In Italy leaving a ferry, the crewmember waved me forward but the bus decided it was his turn. I was still stopped when he crushed my rental car. The police became involved, of course, I was wrong. So I had to add the bus damage to my Visa Card. I flew to Rome called the Navy Credit Union and canceled the payment as a dispute. They even didn't pay for the two weeks I drove the car. Back in Puerto Rico, I received a letter a letter (In Italian) so I sent it back stating that my language was English. Four months later the second letter arrived and explained just how much trouble I was in if I don't pay my bill. I explained that I would gladly pay the car rental, but the bus and car damage I would not pay. I was threatened being jailed in Italy, assuming I was ever going to Italy again. This happened in 1987, 30 years have passed and I've never paid that bill or served one second in an Italian jail. (Should I still worry???)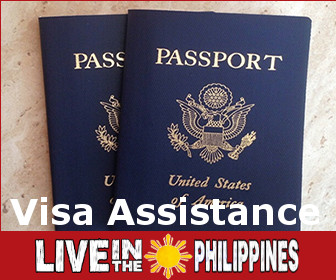 In 1998 I sent Mayang off to Mary Grace Driving School to learn how to drive. She took to driving as a duck takes to water. But she never could balance a car on a hill using the clutch and gas, but I showed her the trick using the emergency brake. Then I decided that since I enjoy both beer and cocktails, she should be driving more. So I purchased new old cars with automatic Transmixers or transaxles cars. And she found them to be good!
I won't lecture anyone about drink driving, as we all should know by now what is wrong or right. If a friend is drinking, I'll offer them a ride, and when they decline I wait for them to leave, and then I'll go the other way. (With Mayang behind the wheel)
But if you want to ratchet my jaw, or set me to smoldering, let someone criticize my driving. Example: I was driving to San Fernando, Pampanga on the SCTEX expressway, the speed limit is 100 KPH or 60 MPH. I was doing a smidgen over the posted limit, and my wife, daughter and my granddaughter are all complaining about my overspeeding. Remember 1963 when I got my license?   
The following month, my Son-in-law is driving, the same road but he was pushing 120-130 KPH and not a word from the ladies. He was less than thirty years old.
Again 1963 not even close! So I told Chris to slow it down to 100 KPH as the girls are getting scared. I then got the "LOOK" (X-3) But I made my point. Or did I?
At the entrance to Subic Freeport from where I live in Bataan, the road is divided by cement barriers. Mayang informed me I was too close to them, 1963 verses 1998 was all I said. Once more the "LOOK" But at 70 years old I'm well passed the LOOK stage of life. Here is the thing; I never correct her driving, as I find it annoying if done to me. I want the same consideration because I had never perfected the "LOOK".
Another thing if they want to jack my jaw. I just gave away all my Converse, Chuck Taylor All Stars (In three different colors) to members of her family; I had six other pairs of shoes too that I donated. Basically, any shoe that I could not just slip on or involved having to lace up and tie are now gone. How's that for lazy?
But a gaggle of Brother-in-laws now have low mileage Dexter Boat Shoes and my Chuck's, I'm talking about happy feet. But here is what happened.  While at the mall with a plan to replace two pairs of shoes this month and more as time goes by.  The saleslady and Mayang were having a grand old time picking out shoes for me, I seemed to not be involved, so I went to the next shoe store, picked out two new shoes, and went back and told them I was done. Yes, a major "LOOK" was involved.
Men have different criteria for shoes, are they comfortable?  As my father told me, damn the cost, do they fit? I enter a shoe store with an idea as to what I want. (No shoelaces anymore) find the section, find my shoe. Try it on, and buy it. The clerk will tell me the price at the counter. Easy Pezzy!  
Before we went to the mall I told Mayang I wanted Tacos for lunch as it had been awhile since I had them. I know two places that sell them and they are good, plus they do sell items that she likes to eat just to be fair. I have my new shoes now and she changed to a restaurant that did not have Tacos. She ordered her food, and I declined. Then she said; "What's wrong?" Honey, they don't have tacos on the menu. What will you eat? I don't know but I'll assume it will not be tacos! The Look, you betcha!
She had her lunch; I had a beer and stopped at the "BEE" to bring home their fried chicken. (The best in the area)  I'm pleased with the non-taco fried chicken all is well in my spear of influence. (This BTW is quite small)
So we're home and are still working on the driving comments, and my lunch is on the table for discussion. But hey, I got two pairs of shoes that fit and I like them.
Please don't assume that the above is a typical day, it is far from it, but we've found that a day like that after 25 years of marriage is required to restore the natural balance to our relationship. Neither of us was upset because that really never solves anything. Sometime later one of us will bring it up, we'll laugh and all is well again. Arguing with your partner is a zero-sum game, as a husband you really don't want to win. Marriage is like a soccer game, Nil-nil is good enough, you don't want overtime or extra Innings, just let it end.
Someone will comment that their relationship is perfect, and the day I mentioned would never happen to them! I'll finish that ice cold beer, and think to myself, of course, that must be true, they must be watching unicorns frolicking in their front yard.