NEW articles daily! Subscribe below to receive daily updates with our new articles!

Hello everyone! It's been awhile since I last posted here. I might post more often here. It's been a really busy year for us especially towards the end of last year. I just don't have the time to be writing here at that time. If you guys remember in the middle of last year Bob had a heart attack. Then almost at the end of last year Bob had heart surgery. Just with those 2 events in our life I was exhausted. The preparations prior to the surgery were a bit grueling. Too much paperwork to be done and too many places to go, it was just too much. Sorry guys I was not able to communicate with you all.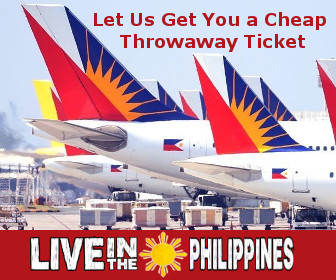 As of this writing I am preparing to travel to the USA together with my youngest son. I am going there to work in a seasonal job. I'm so thankful for the seasonal work there. It's doable for us that don't want to live full time in the States. I will be gone for 4 to 5 months. Beginning of this year I got an interview and already accepted for a job there. But the job will not be ready until June. Bob will stay here and continue our online business and other stuff.
I'm excited to go see my other son Aaron (he's been in the States for 8 months now), Inday (a really dear friend of mine, when I first got to the States), my mother-in-law and some good friends there. It's been 17 years since we left the States. It's going to be another adjustments for me. I'm up for that though. Ha ha ha. A friend even asked me "what if when I go there and like it that much and want to stay there again for good". I answered her back that I doubt that very much. Bob and I like our life here in the Philippines that it's impossible for us to move back there in the States.
Well, when Aaron first went to the States by himself, we were contemplating of moving back. It was our first time to experience being away from our kids and we missed him badly. You know what? We really had thoughts at that time to move back there big time. But after a day or two, Bob and I both say Nah, we can't leave our life here and start all over again there. We liked it more here, we are used to the slower phase of life here. On top of that our oldest son Chris likes to be near my family. He loves living here. If he gets bored here in our house, he goes to our family farm and spends time there with my siblings and other family members. So we can't take that away from him.
Honestly I'm excited to go to the States and work. It's going to be new for me. This is my first time to experience getting a job. When I lived there before I just had a 2 months experience working outside our home. I had to quit because Bob had a better job and better benefits. It's worth it for me to quit from that job and take care of our kids. I never regretted being a stay at home mom because our family is more important to me. So now, I just want to work there for a few months, then come home and work with our business here for the rest of the year and try to relax with Bob and the rest of the family. I would say that life is easier here. Others might disagree with me. It's okay, to each his own. Really for me, it's just nice to go there and experience getting a job and stay on it. It's also good to hook up with some old friends there and visit.
I will be staying partly in the Northwest. I might write some while there and take lots of photos and show you here what I will be up to there. LOL. I might see some of you readers here. Who knows. 🙂
To those readers that have family from the terrorist attacked areas in Manchester, UK. Our condolences to you. Praying for all of you. To the people in Marawi City here in Mindanao, you guys stay safe and we are praying for you guys there as well.
Mabuhay and God bless!