NEW articles daily! Subscribe below to receive daily updates with our new articles!

It's 7:45 in the morning. I was sitting in our dining room area. One of my workers came to work for the day. She greeted me "good morning ma'am". Upon seeing her face I could tell something was wrong. She went directly to all the garbage cans. My nephew told her to get all the trash bins in the bathrooms because the garbage truck was waiting outside. After they finished up giving all our trash to the garbage men my worker went inside and washed her hands.
My nephew then came in and told my worker. What's wrong with you, you just left the gate opened and you know that our dogs will go outside and then in a few months we will then have plenty of puppies. With a shock of what she did, she then blurted out that "my God I just forgot. My mind is really off today. My husband touched the private part of my daughter early dawn today."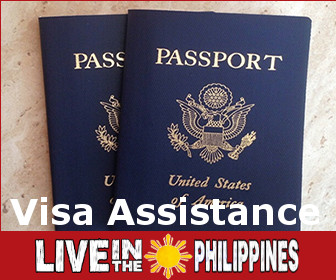 This daughter was her daughter from a previous relationship. At first I just didn't get what she said. I told her to say it again to me. When she said it again I really heard the exact words what she just told me and my nephew. She then cried, I told her its okay to cry. Who would not cry with this kind of problem, and its your very own daughter was the concern here. She told me that "I wasn't thinking he would do that to my daughter. I was a stepdaughter before, I had a Step-dad since I was 2 years old, and never my step-dad touched or did some stupid things to me. He loved me as his own daughter. I thought my husband would do the same to my daughter".
She then continue saying that she was wondering why her daughter left her house very early and it was still dark outside. She just found out what happened when her brother came and the rest of her family came and got her husband out of bed and beat him up. One of the brother almost used the ax to crack open the head of the husband. Out of fear she begged her brother not to do that, the brother slapped her and told her that oh, you would be on the side of your husband. I think some members of the family told the brother not to kill the husband of my worker.
I called up my sister and asked her what would be the next step for my worker to do, since she attended a workshop on this matter. My sister told me what to do. I wished my friend was here in Davao, she used to work at the Department of Social Welfare and Development (DSWD) office here in Davao City. So I told my worker that I will let her go home for the day and take care the problem. I told her if she needed help  just let me know. But before I sent her home I asked her who she wanted to support with the 2 loved ones, her daughter or the husband? I told her you can't support both of them emotionally. She told me that she wanted to let go her husband and support her daughter. I said if you support your daughter do it all the way. Show her that you really loved her, show her that she's the most important person in your life. But I said ask yourself and be true to yourself because if you said your done with your husband and later your taking your husband again, you're going to lose your daughter forever. She already told you that anyway. I said try to reflect and ask yourself thoroughly if who you really need in life your husband or your daughter? I added to her no matter what I said or other people told you if you think that our advice were not good enough and not working for you its okay. It's your choice. But I said I'm sorry if you chose to be with your husband I'm sorry I have to let you go. I had a daughter and nieces and helpers here and sometimes your husband comes here for a small job and I just don't trust him anymore. Plus it will break my heart to hear later if you will tell me he touches your 2 daughters. When he is drunk he might not think hard and he might do something with other 2 daughters. As for now I'm happy that she chose to be support the daughter. She also was scared he might touch the other 2 daughters. She still working here at the house and her family really keep a close eye if the husband comes to the house. I think they really meant business here.
My workers told me that they already reported the guy to the police and he had restraining order not to be near the daughter. My worker's brother also said that if he ever comes back to the house or he they will see him again that they will kill him. I told my worker if you guys chose not to put him to jail, I just hope at the end that your brothers will not end up to be the criminals. I think the family of the husband were mad at him too.
I am hoping for the best for the daughter and for my worker. I hope she continue to distance herself to the husband. We'll see and let you guys have an update.