NEW articles daily! Subscribe below to receive daily updates with our new articles!

Bob and Feyma Martin are moving to the United States.
What will happen to LiP?
This website, commonly referred to as LiP, has been around since 2006. Starting around 2007 it got quite successful, took on a multi-author platform, and has been part of my daily life (I am the owner, publisher, and a site writer) ever since.
I also know that LiP has become a daily excursion for many readers. People tell me every day.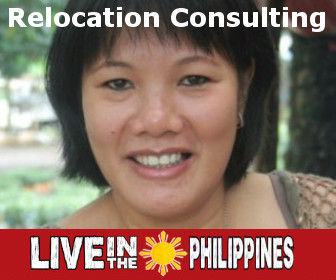 So, with Feyma and I deciding to leave the Philippines and move back to the United States, what will happen to this website?
Honestly, I am not completely certain yet.
I can assure you that LiP won't be disappearing. I have too much hard work in this site to just shut it down. It will move forward in some form.
Right now I have several options in mind:
Continue with things as they are already.
Sell the site to somebody also, and personally move on.
Keep the site, and add another content facet – leaving the Philippines.
What else should I consider?
Keep things as they are now
I would consider this as an option, but a doubtful one. For me to continue with the site and not change it at all would probably not last long. I will have lost interest in living in the Philippines. It will no longer be part of my life, and I wonder just how I long I would keep up with it. I feel I would lose interest and let the site die a slow death. I don't want that.
Because of these reasons, I feel it is unlikely that changes won't go beyond this.
Sell the site and move on
In my mind, at this point, I think this is the second most likely solution.
I would want to find the right person who would do a good job with the site, provide good content for those who read and follow the site, and so on. It could be tricky to find just the right person, but I think it is possible to do. The site makes a good income, but I probably would not be able to find the right person who would be willing to pay what I think the site is worth. Because of that, it would be my intention to be flexible on the pricing. If anybody is interested, let's talk.
Keep the site and add the facet of "leaving the Philippines"
Leaving a country of even long-term residence is part of the expat lifestyle. These days the whole "digital nomad" lifestyle is very popular, and these people move on in months, not the long-term stay that I have done here. I have lived in the Philippines for 19 years by the time I make the move.
I could keep the site going as is, but add another aspect to it, how to successfully repatriate, or move to a different expat destination.
I will have gone through the experience myself and would know and understand what needs to be done, the pitfalls that are ahead, etc. I hear every day from people who are wanting to repatriate or move on in one way or another from having lived in the Philippines. Who could answer that better than I could after I have gone through the process?
I have always said that I would estimate that more than half of the foreigners who move to and live in the Philippines end up returning home within 5 years.
It is a natural addition to the site.
Do you have other ideas for the site?
Maybe you, as a site reader have a thought for what I should do with the site? If so, share your idea. I am open to deciding what is best for both myself, the site, and the readers. So, feel free to share!
I will be excited to hear any ideas from readers!