NEW articles daily! Subscribe below to receive daily updates with our new articles!

In the Philippines, if you go to a restaurant and want to order breakfast, you are usually faced with a few choices for complete meals.
They usually list a "Filipino Breakfast" using exactly that name, although you don't always know exactly what the Filipino Breakfast consists of.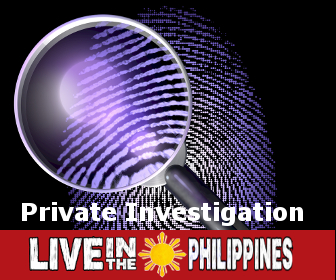 Another "full meal" breakfast that is on most menus is the "American Breakfast".  There are usually not other choices like a "British Breakfast" and "Australian Breakfast".  No German, Austrian, Australian, Irish, French or Japanese breakfasts either!  Nope.  You can choose whatever you like, as long as it is Filipino or American!  I have seen a Continental Breakfast listed on some restaurant menus too, but not usually.  Of course, in the Philippines, if you are a foreigner, that means you are American, and will be called an American no matter what country you are from, so I guess that the choice of a Filipino or American Breakfast is fitting.
Tapsilog
Among all Filipino breakfasts, one of the more famous breakfasts is called Tapsilog.  What is Tapsilog?
Tapa – This is meat entree consisting of a semi dried beef that is flavored with a bit of spiciness, maybe with some vinegar.
Sinangag – This is fried rice.  Usually with Tapsilog the fried rice you get is garlic rice.
Itlog – Itlog is an egg.  With a breakfast of Tapsilog the egg you will always get is "sunny side up", unless you request that your egg be cooked another way.
American Breakfast
As I said earlier, you can never be completely sure what you will get with these "country" breakfasts.  Personally, I have usually found that the "American Breakfast" does not really have things that most Americans eat for breakfast!  Probably one of the most common meat items on the American Breakfast is a hot dog.  I don't think I have ever seen an American eat a hot dog for breakfast before, except in the Philippines (when they order an American Breakfast!).
So, I think it is safe to say that you won't always get what you expect you might get.
Another thing that is almost always, in my experience, part of the American Breakfast is rice.  Again, I don't ever remember seeing an American person eat rice for breakfast (nor for most meals).  Normally, for the starchy part of an American breakfast you would see perhaps some kind of potatoes, probably most commonly hash browns.  But, rice?  Not very often, if at all.  Instead of rice, sometimes you will see toasted bread with the American breakfast, which is fairly common in America, so that is not a bad choice.
What is your experience?
So, probably most people who read this site either live in the Philippines, or have at least traveled here a few times.  What is your experience of breakfasts you have seen or tried here in the Philippines?  Did you come across any breakfast meals that surprised you?  Maybe they surprised you in a pleasant way, or a not so pleasant way.  Let us know what surprises you have experienced, and how you liked them!