NEW articles daily! Subscribe below to receive daily updates with our new articles!

The other day, Feyma offered to cook me some biscuits for breakfast, and I readily accepted her offer.  It sounded good.  She told me that we had some honey, and asked if I wanted to have some honey on my biscuits.  Sure thing!  Sounded delicious, so I was looking forward to a delicious breakfast.
I usually eat breakfast in my office while I am working, and that day was no exception.  When my nephew brought my biscuits and honey, it looked quite good.  The honey, though, did look a little different from what I was used to seeing.  It was dark brown instead of the more normal golden color of honey.  But, hey, I didn't really think much of it, honey does come in different shades of color, I suppose.  So, I put some honey on my biscuit and had a bite.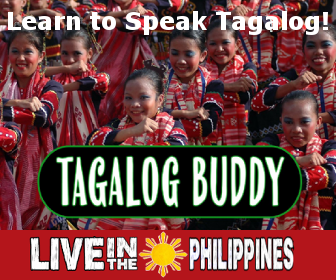 Hmm.  Is that honey?
I asked Feyma if that was really honey that she sent up to me, and she said that it was.  My next question was, "what's in the honey, honey?"  It sure didn't taste anything like honey.  In fact, it tasted like Rum, or as they spell it here in the Philippines, Rhum.  What?  How could honey taste like Rum? Well, it did!  I asked Feyma to taste it, and she confirmed to me that it tasted like Rum to her too.  Strange.
But, I figured out why, or at least why I think it tasted like Rum.  Want to know why I think?
Well, this may be quite surprising to many people who have not spent significant time in the Philippines, but a lot of liquid type products are packaged in used rum bottles!  Yes, it's true.  The old pint sized bottles from the Tanduay Rhum are recycled, and used to put other products in them.  Honey is something that I often see packaged in a used Tanduay bottle.  In fact, the honey bottle even says on it (part of the molding of the glass) "Tanduay Rhum" right on the glass at the bottom of the bottle!  So, you see, I am figuring that the bottle was not empty, still had rum in it, and honey was added, by accident.
These used rum bottles are supposed to be washed before being re-used, but there is just no way this was washed.  And, not only was it unwashed, but it had to have a significant amount of rum in the bottle, because what is inside is more the color of rum than honey, and also tastes like rum, with only a slight sweetness to it.  Also, while honey is usually very thick, this was thin just a little thicker than water!  Ha ha… can you imagine?
Some may not believe me that products are re-packaged into used rum bottles, but it is really true, and it is very common here in the Philippines.  In addition to honey, I often see vinegar in old rum bottles.  And, guess what?  I am not talking about stuff being sold on the streets, roadside or whatever, I am talking about products on the grocery store shelves!  This honey that we had was purchased at a grocery store here in Davao.  In fact, I have seen products (particularly vinegar) from major manufacturers that is in used Tanduay bottles!  Isn't that amazing?
Anyway, I did not eat my biscuits with honey the other day, I just could not handle having biscuits with rum for breakfast!  So, I just had butter on my biscuits instead.  It was my first time, though, to have a product in a used Tanduay bottle that actually tasted like rum!
What a breakfast!