NEW articles daily! Subscribe below to receive daily updates with our new articles!

Why I really dislike both Cell and Smart Phones. I remember when cell phones first became common for the masses. I was working at ABC Liquor in Treasure Island Florida and had my first encounter with a Yuppie that owned a "Brick". He dashed over to me and demanded I stop waiting on a few customers to help him find his cell that he placed on a shelf and wandered away from. I explained that the people I was waiting on were primary my job, and finding his cell phones was not in my job description, but if he would wait I'd be glad to help him. "Do you know how much this cell phone costs?' He demanded. I countered; "Sir I'm wearing a titanium Rado watch which is also quite expensive, but I never lay it on shelves and walk away."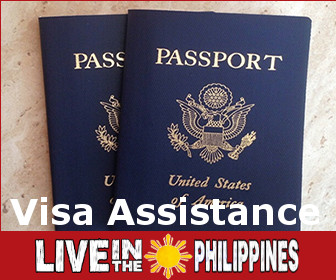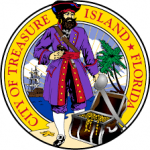 I thought I saw tears welling up in his eyes, so being possibly brighter than him, I asked; "Do you know your number?" Then handed him the store phone and said; "When you hear it ring walk in that direction." My other customers applauded. He found his phone and walked out, and I shouted to him; "You're welcome!"
Years went by, I was back to traveling the world again on ships, and cell phones were shrinking in both size and cost. Kids in Europe invented texting and a company in Scandinavia marketed a phone call Nokia (It was named Nokia to sound Asian.) Where did the Nokia company, go? They were missing for all that time, but they are back again (Not doing that well).
My wife and both daughters wanted cell phones, I only knew the cost of cell service in the USA, so I said no, but when I learned about the low cost in the Philippines and the lack of a landline on the mountain, I decided to rethink my desision.
On my next cruise when we stopped in Singapore and found they were cheap there, they seemed almost free. I bought a few, walked over to LBC (Same Building) and sent them home.
It's not often I can be a hero, but this time I was. When I returned to the Philippines the price had dropped slightly, but still couldn't beat Singapore.
I joined the cell phone age just before I retired in 1999, when I found that where I live in Bataan I would NEVER have a land line.
We already owned a computer, that stood idle until one of my daughter's batch-mate hooked my phone up to it and I was online. Not fast, but there.
As cell phones improved some bright person invented the Wife Dongle. Hook it up, and dangle the dongle out a window and online connection improved Two years ago I bought a Broadband with an antenna and all is well on the mountain (Most of the time).
Okay, cell phones morphed into smart phones, but all I want any phone to do is ring when it's called and for me be able to hear it.



I once sat in a five inch gun mount (#51) on the USS Mullinnix DD-944 and fired it time and time again, I had also had been on a ship and fired a 3 inch 50 gun mount and a twin 44 anti-aircraft gun al before the advent of proper hearing protection. But this a subject the VA is dealing with now.
But now needed a smart phone because I learned to text, and because of age and weak vision I need a bigger screen & font, that I could only get with a smart phone.
Now you can believe me or not, as I don't care, but all the smart phone has done is confuse me first being the virtual keyboard. Oh my goodness, that was a struggle!
To date I have not turned on the Wi-Fi feature, as I own a computer and damn sure don't want to be bothered all day with Facebook and e-mails. I've had seven or eight different brands of smart phones, and so far I find them lacking in the features I want.
I want, large font, loud ringer, to receive and send text and calls, all those superfluous APP's can pack sand. Well I do like the cameras. I just bought the CKK Duke 6 Plus which does it all (That I want it to do) I gave the six month old 12,000 Peso OPPO phone to my 10 year old niece. (Din-Din) I am now some little girls hero again.
My new phone will loudly ring and vibrate and the flashlight and screen flashes. I've not missed a call if I'm in the room close to it.



But for some reason it just gets tired and shuts itself off for no apparent reason, but a teenager will fix that for me. Or even my niece Din-Din. True to what I said my Granddaughter solved the turning off problem, but I must on my own remember to recharge the damn thing.
So let's sum it up:
It Rings: Quite well thank you.
Sound level: Very good if I push that little speaker button I hear it all. I refuse to hold it to my ear as I believe it fries the brain.
Reading the text: with large font I can read and respond using single vision classes, and I've mastered the virtual keyboard.
Plus when I return home there is a list of any calls I've missed and the same for text. Of course if no name appears on the screen I just delete it, plus any texts from Globe telling me the great deals I'm missing out on and the points I'm not using, it is like those Raleigh Cigarette coupons that insured I'd never smoke that brand. Who need a free Iron Lung?
So my phone still sits on my dresser recording my calls, my friends know that if I don't answer they can reach me by calling Mayang's phone, She has three smart phones in her purse. And they know we travel as a team. If my friends are with me wouldn't that make a cell phone in my pocket redundent?