NEW articles daily! Subscribe below to receive daily updates with our new articles!

Bob & Feyma are moving to the USA
Where will they live in the United States?
When Feyma and I finally reached our decision about moving back to the USA, we thought everything would be simple after that. It was not!
Unlike most people, I really don't have a "hometown" in the United States. When I was growing up, my Dad worked in an industry where he was transferred from place to place a lot. He worked for a pulp and paper company, and he was kind of the "fix it" guy for the company. They had paper mills all over the world, and when they had a paper mill that was not doing well, it was my Dad that was often sent to put things right.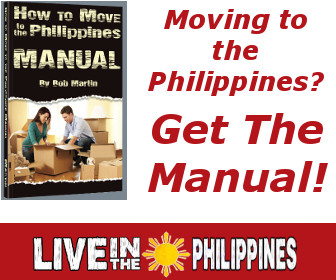 Usually, almost always, it took around 2 years to get things shaped up, and when the mill was working as it should, that meant it was time to pull up stakes and move somewhere else.
It was so bad that I don't even know the extended family very well, people like cousins and such. My mother passed away earlier this year, and my father died many years ago. Because of this, there is no obvious place where Feyma and I should move.
Ridgefield, Washington?
When Feyma moved to the States after our marriage in 1990, we lived in Ridgefield, Washington. Ridgefield is near Vancouver, Washington, and Portland, Oregon. My mom lived in Vancouver, WA (not Canada!), so we lived near to her.
Overall, we liked the Portland area, but the weather was not on that "we liked" list. So much rain in the Pacific Northwest. Looking at Cost of Living, as well, we find that the Portland Metro area is a bit expensive.
So, we ruled out Portland/Vancouver/Ridgefield, although these places are the closest places to what might be called "my hometown."
Bozeman, Montana
My Dad was from Montana. Anaconda, Montana to be exact. We did spend a lot of vacation time in my childhood in Montana. I also when to college at Montana State University, in Bozeman, Montana. I have always loved Bozeman.
Additionally, I am an avid fisherman (something I miss badly here in the Philippines), and fishing is great in Montana.
Feyma and I originally decided that Bozeman (or perhaps somewhere else in Montana) would be our new home. I was happy that we settled on Montana. It would also give me an opportunity to establish more of a relationship with cousins in my extended family, people that I never got a chance to know well in my childhood.
As I thought about it for a few days, though, I realized that Montana is quite cold, lots of snow and such. I kind of felt excited for a complete change like that, but I also realized that making such an extreme change would be difficult on Feyma. I thought further and realized that I am fully acclimated to the Philippines. The hot weather here is quite comfortable for me, and transitioning to Montana weather would probably be as hard on me as it would be on Feyma.
So, I talked to Feyma about this, and we decided that we might be better to seek a different place as our new home.
My old Mentee
A great experience that I had here in the Philippines was being a mentor to a young lady starting back in 2001. Her name is Gladys.
We were living in General Santos City at the time, and Gladys was a student at a college just across the street from one of our businesses. One day, Gladys (whom I did not know at the time) came into our Internet Cafe there and applied to work for us as an OJT (On the Job Trainee – part of the college curriculum here). I did not have expectations that this would work out to be something special in my life, but I hired her for OJT.
At the end of the summer (when OJT is finished) I didn't want Gladys to leave. She also wanted to keep working. So, I hired her as a regular employee, after school hours.
When we moved to Davao the next year, Gladys had graduated from College, and I convinced her to move to Davao with us. She went on to manage every business that I own, and she was great. My days were easy because Gladys took care of everything.
Today, Gladys lives in the United States (since 2008, I believe).
An idea popped into my mind
Feyma and I have stayed in touch with Gladys over the years, and it occurred to me that Gladys lives in the desert southwest, New Mexico, and I thought that New Mexico might be just right for us. So, I called Gladys and talked to her about the idea. She was very excited and offered a lot of help in terms of helping us adjust to the area, helping Feyma obtain great employment and such.
Feyma wants to have a job there in the USA. I will continue doing entrepreneurial things on the Internet, so I can just set up a computer when we arrive and I am back to work.
So, we are going to live in New Mexico?
Well, maybe. Likely. But we are also considering Las Vegas as well. Gladys lives in a rather small town in New Mexico. So, we are considering the town where Gladys lives, as well as Albuquerque, New Mexico, and Las Vegas, Nevada.
Our #1 choice right now is Albuquerque, Vegas being #2, and the smaller town being third on our list.
With Aaron living in Atlanta, and Jared living in Alaska, we will be somewhat far from each of our sons, but kind of between the two. It works for us. This would apply to any of our top 3 target destinations.
As time goes forward, we will make a final decision. ABQ is by far #1 right now, though, and I would say it is probably 80% that we will end up there.
Major Update: NM is out!
On Monday afternoon, after I had published my article announcing that we would be moving, I got a message from one of my closest LiP friends. We met through this site years ago, and have become very close friends. I am not going to say his name, because I am not sure if he wants me to do that.
Anyway, my friend lives in Indiana. Not a warm weather place, which was on the top of my list. But, he spoke about his area in Indiana, and it sounded really good. Furthermore, he had a very good lead on a job for Feyma there. Feyma wants to work, and one of the big concerns is health insurance. Since I will be self-employed, and I had a heart attack and other health problems in the past, health insurance would be hard to get if we can't get a group plan. That would not be possible given my self-employment.
This job, though, which I am certain Feyma can get easily, would offer health benefits, and also is the kind of work that Feyma has been doing the past couple of years anyway. So.. it is perfect for us.
So, at this point, Indiana is looking really good to us! Yeah, cold weather, but we can adjust. Getting back to seeing changing seasons, some snow and such might be nice anyway.
Special thanks to my friend who brought this opportunity to my attention, and has provided some invaluable assistance and willingness to help us in any way we ask. What a great friend!
Hey, if any of you have suggestions on where we should settle, chime in and let me know! Nothing is decided yet!