NEW articles daily! Subscribe below to receive daily updates with our new articles!

A lot of times when I meet blog readers in person, they ask if they can know a little more about me.  I had never really thought about it, but I don't really have too much information about my past on any of my blogs, so I thought maybe I should post something here.
I am 45, having been born in 1962, I moved to the Philippines at age 38.  My first trip to the Philippines came at the age of 28, when I married my wife, Feyma in 1990.  Feyma is my first and only wife, as I am also her first and only husband.  We have three kids of our own, all boys, and a girl which is adopted (our niece).  My kids range in age from 15 years old, down to 6 years old.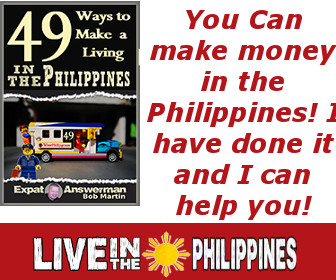 I have lived all over the world, to an extent.  During my childhood, my father worked for a company that liked to transfer him all over the place.  I have lived in the USA, South Africa and the Philippines.  Within the USA, I have lived in Washington State, Oregon, California, New York, Louisiana and Montana.  So, I've been around a little bit!  Here in the Philippines, I have lived in General Santos City and Davao City.
As for working, I consider myself to be an entrepreneur.  But, in the past most of my work history has been in the retail trade, in store management and sales, primarily.  I have also worked in the electronics business and in Silicon Wafer manufacturing.  My last job before coming to live in the Philippines was in the Silicon Wafer business.  In addition, I have also authored around a half dozen books, primarily on the topics of ham or amateur radio and also shorwave radio listening.
That's a little about me, in case you've been curious.  If there are things that I didn't touch on, don't hesitate to ask, I am happy to answer any questions that you may have.