Sometimes I read comments here on LiP, or I read other websites similar to LiP, and I see somebody write about the Philippines being "Paradise."  I have never really agreed with that assessment, though.  No place on earth is Paradise, and that is certainly true for the Philippines, or at least it is for me.  If I think about the whole "Paradise" thing, I always come to the conclusion that I have found a nice place to live, but I sure have not found Paradise!
Living in the Philippines can be a hassle, believe me.  Nothing is convenient here, everything requires a little extra work, and a lot of extra patience.  I am not a patient person (just ask Feyma!), although I am a lot more patient now than I was a decade ago when I moved here.  If I were not able to gain more patience, I would have had to leave here a long, long time ago.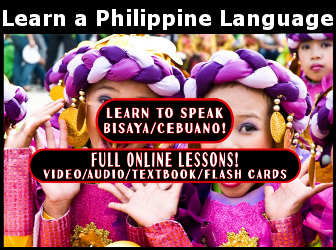 There are so many things that require patience, and add to the inconvenience in your life.  Last week, I noticed that the bathroom in my office was quite dirty.  The sink was dirty and it was obvious that it had not been cleaned in some time.  We have a maid who is supposed to do this.  I don't expect her to clean the toilet of wash out the sink daily, but when it is dirty it should be done.  If the sink does not appear to be dirty, it should still be cleaned once a week or so.  It's not a major operation to clean the sink, after all.
Well, after seeing the sink dirty for 5 days, I asked Feyma why the maid had not been cleaning my bathroom.  Feyma really had no idea, so she talked to the maid, and the bathroom got cleaned that day.  The thing is, why should we have to ask for the sink to be cleaned?  I mean, it would be easier to just clean it myself rather than have to keep looking at it dirty, and then having to talk to the maid about it.  Actually, I would not mind cleaning it myself… if I do that, though, why do I need a maid?  Hmm….
How many times have we talked about this sort of thing on this website?
Sorry, sir, out of stock!
Sorry, sir, no change!
Why didn't the maid clean the bedroom?
The stores are closed, it's the third holiday this week!
My meeting was at 2pm, it's now 3pm and they didn't show up yet!
The list goes on and on….
Yes, the Philippines is truly the land of inconveniences, without a doubt.
One day last week, during a day when there was a particular abundance of inconveniences affecting my day, I was sitting at my desk and found myself just thinking.  What was in my mind?
Why am I living here where everything is so inconvenient?
Yep, I was actually questioning why I had decided to live here.  Sometimes life's inconveniences will add up and make us question our actions.  But, as I thought it over, I came to the realization that every place on earth has inconveniences.  There were inconveniences back in the States, they were just different inconveniences.   I came to the realization that although there are plenty of things "wrong" in the Philippines, it is still where I choose to live, and will continue to live.
I do love the Philippines… warts and all.