NEW articles daily! Subscribe below to receive daily updates with our new articles!

I have already heard this question
We are moving back to the USA, why are we fleeing the Philippines?
Ever since my misinterpreted article a couple of months ago which made some readers think that we were moving back to the USA, people have been asking me what we are running away from. Why do we want to leave the Philippines?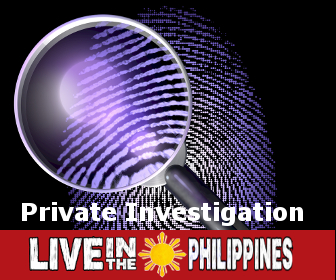 At the time I wrote that article, I really had no intention of leaving the Philippines, we had (again) decided to stay in the Philippines.
We are not running away from anything
There is nothing in or about the Philippines that is pushing us away. We, in fact, had a very tough decision about what our future would be. Did we want to stay in the Philippines? Did we want to move back to the USA? Did we want to choose another expat destination?
Choosing another expat destination has been something I have considered for years, but always thought of it as something off in the future. Moving back to the USA is something I never even considered until 2015.
We have loved living in the Philippines
We have greatly enjoyed our life in the Philippines. The first few years took some significant adjustments, but we made it through, and have had some great times here.
But, nothing in life is permanent. As people, we are always looking for new experiences, and changes to improve our lives. We feel it is a good time to make some life changes.
Really, what it comes down to is that we are excited for a change of scenery. It is time for that in our lives. At this point, I have lived in Davao City for longer than in any other place in my life. I love Davao, and I love the Philippines. So does Feyma. But, we are just ready for a change.
Age is a factor
For the past 3 years, we have considered making this move so many times, but we always decided not to do it. Even so, we would continually revisit the topic again. The very fact that we kept considering it over and over shows that we were serious about it.
I am 56 years old, Feyma is 50. We feel like this is a good time to make a change. We desire a change, but also feel that even if we wanted to make the changes in another 10 years or so, we might feel too old to make such a change.
At our current ages, we feel that we can go back, reestablish ourselves, get into business things there to make a good living, etc. If we were in our 60's or older, that might be more difficult. An international move is a major undertaking and in so many ways, we just feel that the time is now.
Will we return to the Philippines?
Well, you never know, do you? We honestly feel that we have already lived here, and enjoyed it, but are ready to move on, and it is doubtful that we would ever live here again.
What about vacation, will we vacation here? Again, unsure, but probably unlikely. Oh, we will probably be back for a visit, but not that regularly. In our young married life, the only place we ever went for vacation was to the Philippines so that Feyma could visit her family.
We have always wanted to travel more. Feyma, in particular, ts to go to a number of places in Europe. I also have places I want to go. Our "wish lists" are not anywhere near the same, but we can each explore places that the other wants to visit, no problem. We might discover that we like places that we did not expect to like. But, currently, we are more interested in traveling to new places, and not so much about coming back to visit the Philippines, at least not on a regular basis.
Another reason we want to return to the USA
Another reason that has prompted us to make this decision, although a more minor part of the decision, is that our two youngest sons, Aaron and Jared, are now living in the USA. Each of them went to Alaska to work this year (and Aaron did last year as well). Aaron has decided to settle in Atlanta, Georgia, and Jared is pursuing a long-term career in Alaska, for now at least. So being located in the USA will keep us close (but not too close) to our kids as they grow into adults.
Remember, more articles on this topic until Saturday, so tune in for more info!