NEW articles daily! Subscribe below to receive daily updates with our new articles!

Jeepneys: Why is it that all the passengers will insist on handing the driver the fare, while the driver is in the middle of a hairpin turn at forty miles an hour? Is it some form of test? Also, why can't the next two boarding passengers stand beside each other, so the driver does not have to drive the next 15 feet to pick up the second one?
Also, just for fun, ask the capacity of a Jeepney? The heads will be scratched, and the thinking begun. Then the answers will flow; 16-18-ect. Just explain that all the answers are wrong. For the true capacity is "ONE MORE" which is the same for Trikes and buses.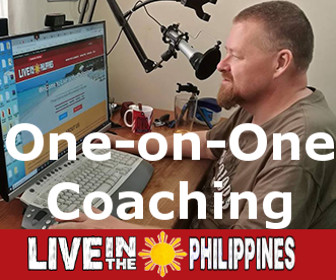 Trike Drivers: Why do they pull up beside you, to offer a ride after they just saw you exit your car?
Street Vendors: What would make them feel that a "Blowgun" is just what you need today? They sell pork at the market and I don't hunt wild pigs in the Rain Forest. Or the guy behind the blue boxes at the market, where he will repair a Presidential Rolex Watch, If I had one I sure would not bring it to him, for service.
Sports: Why is Basketball the number one sport here in the P.I.? Central and South America figured out they were not tall enough to join the "NBA" and decided Baseball was the way to go! It could be the cost of equipment, a basketball and slippers and a hoop on a tree is cheaper than gloves, bats, balls and the land required to play.
Sari-Sari Stores: Does the law require that there be one every fifty feet? I think the law does require that they all must sell exactly the same items, which will cause me much confusion picking the one I should go to. (Coldest beer works for me!) Also, they open at 7am yet by 9am they still can't change a 20 peso bill. I wish I let my wife open one.
Dealing with Local Government: When applying for my resident visa to stay here I was provided a list of all paperwork and documents I was to present to Immigration in Manila. When I applied I was asked to provide 4 more documents which were not on the list provided. Like a foolish man I questioned why they were not listed on the paper their office provided me? That caused some major head scratching and a few shrugs of shoulders and was told to get the documents if I wanted to proceed.
Then last April 2009, I went to Subic Freeport for the Embassy Outreach visit to apply for my Social Security benefits. I arrived at 07:30, signed up, yakked with some friends, was seated at 08:00 called to see an Embassy Rep. by 08:05 and was on my way to breakfast by 08:25 as I had provided all required document from their list. The Lady from the Embassy was helpful, smart, and very friendly. While eating breakfast my wife pointed out that she was shocked to see any dealing with a government official could be so fast and smooth. I just smiled.
So… I will continue my search for answers to these and everything else that perplexes me! (Which is quite a lot?) It's the small price we pay for choosing to live here in paradise!
P.S. This was written in pure fun, and I alone, am responsible for its content.