NEW articles daily! Subscribe below to receive daily updates with our new articles!

Boy that's kind of a negative sounding title, isn't it, Dave?  And besides, who died and left you in charge … where do you get off telling me what I can and can't do?
Of course I'm not in charge and of course I can't tell you what to do… I wouldn't even if I was able to.  But that title just sort of came to mind this morning when I was reading some mail I had answered in the past and remembering some of the many conversations with several thousand (over the past 10 years or so) folks who had 10,000 reasons or more why they can't make the move and live here in the Philippines.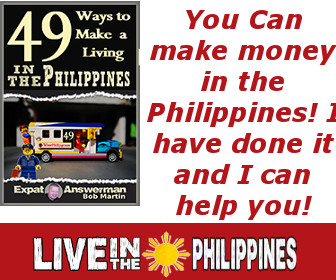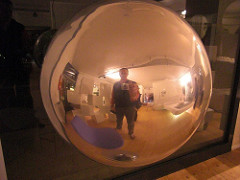 I'm a great believer in a line that is attributed to Henry Ford… a young man who started out poorer than you and I put together and died as one of the richest men in the world in addition to the 'minor' accomplishment of putting the world on wheels.  Said Henry, "If you think you can or if you think you can't, you're right."
Over the years I've talk with roughly 8 times as many people who "think they can't" as I have with people who "think they can."  One reason for that disparity in numbers is, many of the "think they can"… let's just call them the 'can' folks, shall we … don't need to talk near as much as the "can't" folks, because the "cans" often just make up their mind and do it.
The "can'ts" are often trapped in that modern malady of our times, "paralysis by analysis."
Gotta find out the answer to every conceivable detail in excruciating detail.
Gotta reconcile all the discrepancies, one guy pays PhP50,000 a month for rent and another pays 10,000 a month for rent … Danger, Will Robinson!
Gotta have a "real" job within easy commuting range of my house
Gotta live where I am sure I have coverage under Medicare, even if I am only 40 years old
Gotta live only where my friends and family "understand" … I don't live my life for me, I live through them.
The list goers on, ad infinitum
The real truth is, prices vary by where you live, what terms you decide to take and what terms are even available in the first place.  Last time I was in the rental market back in the USA, things weren't very much different at all.  There are places available nearly anywhere to fit nearly any budget, but if you haven't enough confidence in yourself to only sign up for what fits you, I'd submit you are placing yourself well into the "can't" camp.
In today's world, where you earn a living has nothing to do with where you live … unless you want to keep things status quo.  Finding a conventional J.O.B. (Just Over Broke) in the Philippines can be hard … but why do you need one?  Look at the newspapers and the TV reports every night.  People even with "old line" companies have no "job security" …  job security is a myth anyway.  Earning you own living is likely the only safe "career path."
Medicare coverage is indeed an issue, and I'm a lot closer to it than the majority of you reading this, but even so, who cares?  Are you going to live as a ward of the government, being shuffled around to suit the whim of some bureaucrat, or are you going to actually "live" your life, instead of starting your death planning in your 40's?  Frankly, both my parents died, in part, because of the horrible way elders in the US are treated under Medicare, so I don't spend a lot of time looking forward to that "wonderful" government benefit.  If I get caught up by some horrible illness in the future, I'll deal with what happens when it happens.  When my dad passed away, 13 years ago, a contributing factor was being shoved out of one Medicare-assisted nursing facility into another, cheaper Medicare-approved facility.  Even all those years ago, the weekly bill for the cheaper facility was more than my wife an I spend for a month to live here in the Philippines … so am I going to live my life based on the "tender mercies" of the US Medicare program?  In the end, we're all dead anyway, I prefer to live the time I have left with a little more pleasure and dignity, thank you very much.
So what's my point?  What's the answer to the question in the headline?  Why can't you live in the Philippines, if you wish to? Here's how to find the sure and certain answer.
Get up from your computer right now, walk to the closest mirror and ask the person staring back at you.  No one else can make the decision for you, and no one else really controls whether or not you can make the trip now, next year, in 20 years or whenever.  You aren't "forced" to stay in your current situation by any third party, you are the deciding factor to live here or never live here.  God bless you with an informed choice, not an artificially forced one.
If you think you can or if you think you can't, you are right.