NEW articles daily! Subscribe below to receive daily updates with our new articles!

I am back!
Back to LiP and Back to Working in Alaska
Hello again everyone. Just wanted to update you guys on my stay here in Alaska. I am Working in Alaska. To be honest, there are so many Filipina in Alaska! As you guys might know, I've been working here in Alaska since the summer of last year. This year I came back again to work for the summer which is the salmon season time here.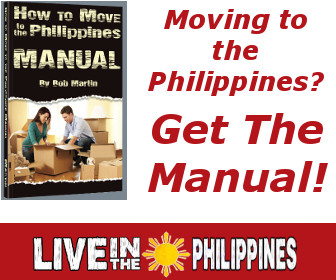 My trip back to the USA
I arrived in the USA mid of May. My 2 sons, Aaron and Jared went with me too. All 3 of us are working in Alaska. We came to Alaska beginning of June. We will stay here from June to end of October. I am wanting to come here during summer because it's not as cold. But next year I am thinking of coming here for the winter season for more working in Alaska.
What am I doing while working in Alaska?
For the summer season, we are processing salmon and pollack fish. With salmon fish, we do that during the months of June to August. I am working in the cannery this year. The cannery was divided into different areas. I'm working at the fish house and the canning. Sometimes I watch for defects of the can. You have to be alert and assertive in watching just a small dent of the can, while the can in a conveyor and running at about 15/m/h. One of my partners, a machine operator, calls me an eagle eye because sometimes I saw the can with a dent and the dents it's so small and I saw it. Lol. So every time he saw me now he calls me the eagle eye lady.
What I do when I am not working in Alaska
If ever we are not working my boys and I would usually go for a walk just around our areas. A lot of times we do invite my roommate last year, Lulu. We really are very close. The kids like her a lot too. She's close to my family because last year after working here when she went to the Philippines she came to Davao and visited my family. So we keep in contact and are still very close. Around 80% of our workforce here is Filipino, and a lot of Mexican workers too. Imagine, when you go around this place it sounds like you are in the Philippines, everybody is speaking mostly Tagalog.
Some pictures of my Alaska Stay
I have some pictures of the town that we are staying here in Alaska. It's a small town but very nice.
We are surrounded by water and mountains. One of these days we will go for hiking on the mountain. The only thing that's keeping me was the presence of bear cubs with Mama Bears. Some of the local residents saw bear cubs at the mountain.
We have a warning here in our workplace to not go climb the mountain. Do people listen to the warning??? NO….. Some people do climb the mountain, I told my boys not to do it. If you get hurt in this part of the country, it will be hours on end before you get to a hospital. You have to wait to be airlifted to Anchorage. Ain't going to be pretty for you waiting. If the pain is bearable it's okay, however, if not you are in deep trouble then. Plus to be airlifted and be brought to Anchorage is not cheap.
I want Bob to come here!
I would like for Bob to visit here in the near future. Bob loved to go fishing. When we used to live in Vancouver, Washington. Bob went to the Oregon Coast or in Canada to go fishing with friends.
Hey, this it for now. I will try to write more here. I miss you all. Take care everyone!