NEW articles daily! Subscribe below to receive daily updates with our new articles!

Two weeks ago I saw on my newsfeed on Facebook some really awesome pictures of a public market. I thought at first it's somewhere from other countries in Asia. I didn't really look at the text or anything. Then I saw it again, so I checked it out. I was so amazed and so happy that the place, it's here in the Philippines in Maramag, Bukidnon in the island of Mindanao to be exact. It's shocking, don't you think? I never thought it could happened here in the Philippines. I've dreamed of places like this for so many years. I've seen places like this on TV. I've seen the Pike's Market in Seattle and it's really clean and orderly. In Europe I only saw that on TV. As you know the public market in the Philippines most really smell bad.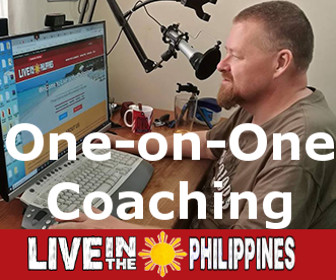 We like to watch cooking shows and those shows traveled to many places in Europe especially Spain. Seeing the public market there I'm in awe of it. Loved their market there, you can just eat at the side walk. They had so many different vendors for almost everything. They're selling almost anything. I'm so wishing we had like that here. I've seen also some public market here in our neighboring Asian countries. Some of those countries have nice and so clean public markets. They have fresh seafood, meats and produce that the vendors will cook for you there on the spot. They also cooked some exotic foods. Bob and I will always says we want to try their food because it looks so good.
Speaking of Maramag we've been to that area too many times. It's one of the many stops to go to Cagayan De Oro. One time we stopped by there for a friend to check out his sort of bed and breakfast. I forgot the name of his B&B though. Not been in that area for awhile now. Honestly it's not really a big of a town. So good that they started the trend here  hopefully the rest of the Philippines will follow.
I really wonder why that small town can make their public market so nice and clean? Here we got so many big cities but the market were so super dirty and smells bad. We've been living here in Davao for almost 14 years. I think I only saw the Bankerohan so clean and orderly when there was that conference held here in the city a few years back. I've never seen the market so clean again after that. The Agdao market is the same too. Well, maybe less smelly I guess than Bankerohan. Same in GenSan, I've never seen that market there to be so clean either.
I'm so hoping that Maramag will be the beginning of the public market clean up around the Philippines. If the people of Maramag can do it I'm sure the rest of the public market vendors all throughout the Philippines can do it. I think the public market officials all over the Philippines need to see and meet up with the officials in Maramag and learn from them. It's really a must for them to do it. Majority of the People in the Philippines go to public market to buy almost everything they need in the house especially their food. Reason public markets are way cheaper than in the grocery mall.
The people that will be shopping there also be discipline to not be throwing their garbage wherever they want. Do you think we all can do this? I really hope so. I hope it's not too late. Do you think people will like the idea of being discipline what to do? Don't throw garbage all over the place? Don't spit anywhere? Please be orderly?
I'm hoping really for the best for the people here. I hope they like the change if ever.
Mabuhay!