NEW articles daily! Subscribe below to receive daily updates with our new articles!

Why? (One could ask!) Would any human being desire a trip to Mega Manila? I'd sooner drive a Peterbilt 18 wheeler through New York City at 5pm rush hour, or accept a sharp stick in my eye, so I hired a driver! Four hours from my house in Dinalupihan Bataan to the Philippine Capital or NCR.  What does the "MEGA" in Mega Manila mean? (Oh, I know, mega problems), the reason for the trip was that I came to renew my un-expired Retired Military ID card as requested by letter from some very high placed government official. I arrived at the location designated in a most official letter I had received from The U.S. Government asking me to visit them at a hotel in Manila. Very Nice Hotel on the U.S. Taxpayers dime I might add.
I told the driver to park and I entered the hotel to find the visiting ID card people. Four Minutes later I'm seated in front of a computer station and the young lady from the States is proving to the computer that I am indeed me. Three minutes later I process a new and updated Military ID card and had time to chat. The reason that I was there, I discovered, was because retirees in the P.I. seem to live an extraordinary long time, Spanish American War Veterans were still collecting their checks. And for some reason the Government had serious doubts that this could be true. I told them I felt it was more than likely true.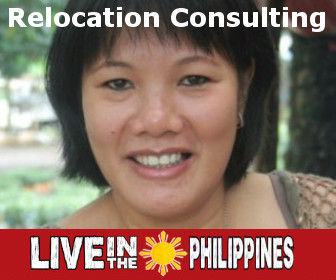 You see in 1997 I pulled into Manila Harbor onboard the USNS Tippecanoe (T-AO-99) and noticed while boarding the liberty boat, that there was not one Pinoy from the ship with gray hair, whereas, the day before there was. This could only bring me to the conclusion that the waters of Manila Bay must contain magical properties, or at best be the true Fountain of Youth!
I told the young lady a story on how this longevity occurs. A Local Bank in Olongapo City in the 1970's told the Filipina wife, she could not pick up her husband's money without his thumb print. He had lost both legs to diabetes after retiring from a base Civil Service job, and she had to load him into the car once a month and take him to the bank. After he passed she never notified the U.S. Government and still went to the Bank every month to collect his (her?) money, but now she only had to take his frozen thumb in a cooler.
The young ID card lady from Washington seemed to view that with much humor, and went to explain my theory of Philippine Longevity to her fellow workers, who stopped working and started laughing. I departed, thinking, "What do they know?" I choose to live here, and am kinda' glad I do, as I want to live forever also!