NEW articles daily! Subscribe below to receive daily updates with our new articles!

Everybody makes mistakes in life, but when making a major life decision it is good to do it with as few mistakes as possible.  Last week, I was listening to a Podcast on the Internet while out walking, and it was about the "10 Mistakes" that people make when doing this, that or the other.  It got me thinking about what kind of mistakes people make when moving to the Philippines.
I thought back, also, on the mistakes that I have made – both when moving here, and after living here.  Some of my mistakes cost me money, others cost me pride, and all of them caused me grief of one kind or another.  So, in thinking, I decided to come up with a top ten list of mistakes that people make when they move to the Philippines.  None of these mistakes is life threatening in any way, but still, if you can avoid making these common mistakes it might just lead to having a much happier life in the Philippines, and certainly fewer problems in life here.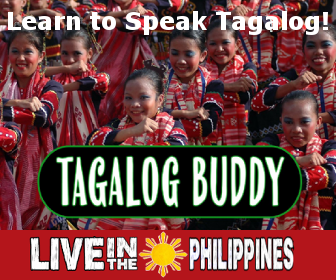 Let's see what I came up with, and why I feel they are mistakes.
Top Ten Mistakes People Make When Moving To The Philippines
Not being accepting of change.  Change is inevitable in life.  Even if you are staying in your comfortable home that you have known all of your life, change comes.  Change happens.  You can't avoid it.  Things change!  Imagine, if you have decided to uproot your life and move half way around the world into a completely foreign culture and society?  Talk about change!  Pretty much everything in your life will change, to some extent, when you move to the Philippines.  Even the things that you think will be "pretty much" the same, you will find out that they are much different than you thought at first glance.  So, the difference between a successful move and a not-so-successful move comes from how you deal with change.  Can you accept change, or will you fight it at every step of the way?  If you are like most foreigners who move here, myself included, you will fight it.  You will actually come to the feeling that the Philippines should change to accommodate your needs instead of you changing to fit in to society in your new home.  If you are smart, before this feeling goes on too long, you will come to realize that the 100 Million + residents of the Philippines are not all going to change to make you feel good.  You have a choice, you can either move back home where you are comfortable with life, or you can make changes in your life to fit in better into society here.  None of us needs to completely change, but be adaptable on some things and you will be forgiven for those things that you just can't change.  If people see that you have made an effort to change yourself to fit in here, they will accept you, and even help you.

Focusing all of your time on hanging out with other foreigners.  This might be a bit of a touchy subject, but the truth is, if you move to the Philippines it is probably not the best plan to spend all of your time hanging out only with other Americans, other Brits, other Aussies, or whatever country it is that you came from.  Try to have some Filipino friends, because they are the ones who can help you with #1, to change, and to understand what you need to change to have a happier life here.  Nothing wrong to have friends from your home country, or other foreign countries, nothing wrong at all.  But, you should also try to mix with some of your neighbors and other local people that you meet.  You never know, you may find a few who will have a profound effect on your life.  I know I did.

Not Learning at least some of the local language.  Learning at least some of the local language will change your life a lot, and change it for the better.  Whether you become fluent in the language, as I did, or just learn enough to be able to say some common phrases, you will find that people will be very friendly and accept you much more if they see you are making an effort to learn the language.  The Philippines has many different languages used in various places around the country, you should make an effort to learn some of at least the language that is widely spoken in the area where you decide to live.
Giving up too soon.  Adjusting to living in the Philippines is not easy.  It is a difficult transition to make.  So many things are different.  Dealing with government agencies can be quite taxing (in more ways than 1), lots of reasons why many expats become negative about life here.  Many people give up and move back home where they came from.  Too many people move back, and they tend to do so too quickly, in my opinion. The cycle seems to be that a person moves here, and quickly sees challenges in life here.  Next, they let those challenges make their life negative and influence them to dislike life here.  After that, they start hanging out with other people who hate living here, which only makes them feel worse about living here.  After enduring this for a while, they just give up and leave.  Alternatively, if you find it challenging when you move here, try to examine what you can do to make your life more enjoyable.  How you can deal with the challenges in a positive way.  If you can figure that out, and make the necessary changes, you might come to find that you love living here.  That is how it worked in my life.
Buying a house too quickly.  A lot of people will buy a house immediately after moving here.  Some actually buy even before moving here!  That, in my view, is a big mistake.  I feel, quite strongly, that you should come here and rent a place to live for at least 2 to 5 years before deciding if buying a place is right for you.  Doing it this way gives you a chance to decide a few things.  Firstly, are you going to be happy living here.  Secondly, are you going to be happy living in the city or area that you chose?  You might want to move across town, or even to a different island.  You are moving to a place that is new to you – take the time to check the place out before tying yourself down to a certain house.  If you buy the wrong place, it might be impossible to sell it for the price you paid, or anywhere near that price.  You might be stuck for years.  Rent for a while – you might even decide that renting your residence is the right move permanently.  I have no problem if you want to buy a house, but I just advise that you should live here for a while before making the final decision.
Moving here without first visiting.  I hear from a lot of people who tell me they are getting ready to move to the Philippines, and ask me a few questions.  From the questions asked it becomes fairly apparent that they have never visited the Philippines, so I will ask them, just to be sure.  "Oh no, Bob, I have never been there before."  Big mistake!  Spend the money to take an exploratory trip here first, see how you like the place!  Living here is very different from vacationing here, but at least you will get an idea of whether this is the type of place where you can live a comfortable life.  When I say "comfortable life" I really am not talking about being financially comfortable, rather whether you can live here happily.
Not doing any research.  This relates to #6.  Many people move here without researching anything about living here.  That is NOT a good idea.  Inform yourself.  Become an expert about living here.  Being better informed is never a bad thing, and it may help you make wiser decisions if you do your research about your potential move!  With the Internet at our fingertips these days, doing the research is not a difficult or expensive thing to do.
Listening to the wrong information.  There is a LOT of wrong information out there on the Internet.  I try to be accurate, but let's be honest.. nobody is 100% accurate 100% of the time.  So, your best thing that you can do in making decisions about moving here is to talk to multiple people and get a consensus opinion.  If you talk to 10 people and 9 of them tell you that City A is a terrible place to live.. well, you probably can be fairly confident in what you are being told.  Research multiple sources of information, and balance that all out to see what is logically the correct information.
Instead of finding solutions, just complain.  As I said earlier, there are a lot of complainers, and a lot of people get sucked in to these groups of complainers.  Most people, when they get into this type of group of people decide that there are no solutions to the problems, if there were solutions these folks would not all be complaining!  Friends, I tell you, if you are diligent and resourceful there is no problem in life that you cannot solve, or at least improve.  I went through my time of not liking life here.  I complained.  I acted out in stupid ways.  I was unhappy.  A time came, though, when I decided to have a happy life instead of being miserable.  I looked for ways to improve my life, and guess what… I did.  I am very happy with my life in the Philippines now, and have been for years.  When you are ready to enjoy your life in the Philippines, stop complaining and put that energy into finding a way to make life better.  You will be happy that you did.  And.. you will then avoid #4.

Moving to the Philippines without the proper finances in place.  This is, in my opinion, the number one worst mistake, and the most widely made mistake that I see.  Too many people move here without having enough money.  Too many people move here without having a source for ongoing finances to live life.  Make a plan.  Stick to your plan.  Don't get caught in the Philippines with an empty wallet.  It is a big, big mistake.  There is no safety net here.  No government welfare.  No Obamacare, Aquinocare or any other kind of health care, except the kind that  you open your wallet for and pay for.  There are not many jobs here that a foreigner can get.  Either come here with ongoing income in place through a pension, Social Security, or a job that you can keep doing no matter where you live, or come up with a way to work for yourself here and make enough money so that you don't have to struggle.  This is the most important advice I can give you.  If you come here without a good financial plan, and later on your get desperate, you may find it nearly impossible to fix your situation without leaving the Philippines and going back home.  If you come here with a financial plan, but after a time you see that it is not working out the way you expected, try to fix your situation early enough that you can save yourself from free fall, and get back on your feet.
So, these are the things that in my view are very important mistakes that I see people make in moving here.  Try to think about these things and do what you can to prepare for them, and to avoid these mistakes at all cost.  You will be happy that you did, believe me.  I will see how the comments go, and if there is a lot of interest in any of these thoughts, perhaps I will write future articles to expand on those mistakes that people seem to show the most interest in.