NEW articles daily! Subscribe below to receive daily updates with our new articles!

We got a question from Mary Anne today,
Here's what Mary Anne had to say: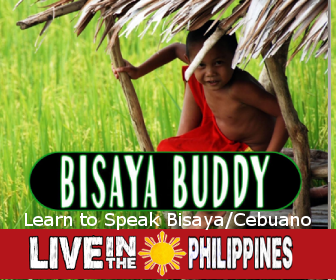 Hi bob,

I have few question . I am born in the Philippines and came here in the us and became a US citizen. I want to study in the Philippines for more than 4 years. Is there any problem if I only buy one way ticket and Is there any problem to come back here in the U.S?
Here's what Bob had to say
Hello Mary Anne – Yeah, there are a few problems. You are no longer a Philippine Citizen, since you have become a US Citizen. So, technically, you cannot buy a one way ticket to the Philippines, under Philippine law you must have an ongoing  ticket that will take you out of the country, or you can be denied entry to the country (and the airlines may not allow you to get on the flight at all if you only have a one way ticket).
Second problem is that you cannot stay in the Philippines for 4 years without leaving at least once. You can stay up to 36 months, and have to leave, but can return in a day or two to start another 36 months. Also, you will have to renew your visa periodically, which can get expensive. In the past you had to renew after 30 days, then every 59 days. Now, however, they have longer stay visas, and after your initial 30 day extension you can extend for up to 6 months at a time. All of these problems can be dealt with, but they all cost money as well.
Since you are a former Philippine Citizen, why not just apply to become a dual citizen? All you need to do is go to the Philippine Consulate in your area, file the papers, pay the fee and take the oath. When you do that, you will then be a citizen of both the US and the Philippines, and can come and go as you please in each country. Alternatively, you can also file for Dual Citizenship while you are in the Philippines. Just go to the Bureau of Immigration, fill out the required forms, take the oath and after all of the processing is completed, you will become a citizen of both the USA and the Philippines. Be prepared, though, it is much quicker to get your application processed if you apply in the US than if you do it in the Philippines. It can take many months (even a year) if you file your application in the Philippines.
There is one other problem with your plans, sorry to say. You say that you want to come and study in the Philippines. You cannot legally study here if you enter the country on a tourist visa. You will need to apply for a student visa if you want to study here. But, if you do file for your dual citizenship and it is approved, you don't need any kind of visa to come and study in the Philippines!
Good luck.